New Orleans
Parkview's Ariel Pedigo, Live Oak's Clayton Sims win titles at Nike Outdoor Nationals | High School Sports – New Orleans, Louisiana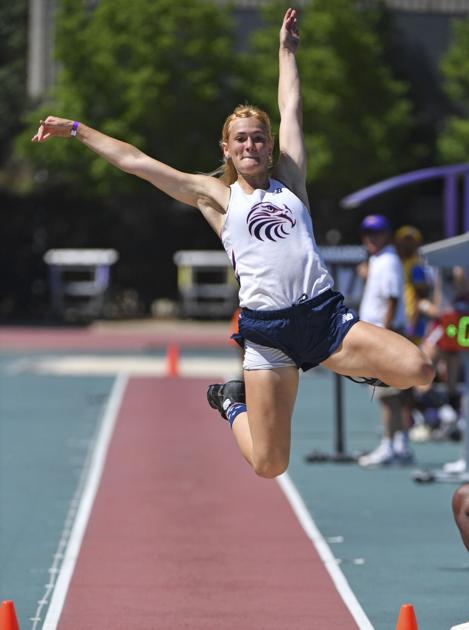 New Orleans, Louisiana 2021-07-04 19:00:00 –
Parkview Baptist Ariel Pedigo and Live Oak Clayton Sims won individual titles at the Nike Outdoor Nationals, which ended Saturday night at Hayward Field at the University of Oregon.
Oklahoma's signature pedigo scored a total of 5,343 points in the women's heptathlon at the National Junior Championships. She took first place in the long jump, shot put and javelin throw, and second in the high jump.
For Pedigo, who jumped 18-11¾ in the long jump, a throw of 134 feet, a javelin throw of 4 inches, and a shot put of 38-11½ was one of the top finishes. Pedigo was second in both the open high jump and the heptathlon high jump.
Simms, the signer of Kansas, cleared 17-0¼. To win the boy's pole vault. Hammond's boarding was 16-4 in 3rd place. Van Devil Catholic Emery Prentice was in 8th place and St. Michael's Heather Abadi was in 12th place in the women's pole vault. Both cleared 12-7½. Abadie is the signer of Texas A & M.
Dutchtown sprinter Arian Lynton finished 6th in the women's 100 meters in 11.63 seconds and 12th in the qualifying 200 meters in 23.96 seconds.


Parkview's Ariel Pedigo, Live Oak's Clayton Sims win titles at Nike Outdoor Nationals | High School Sports Source link Parkview's Ariel Pedigo, Live Oak's Clayton Sims win titles at Nike Outdoor Nationals | High School Sports