Tucson
People in Action | News – Tucson, Arizona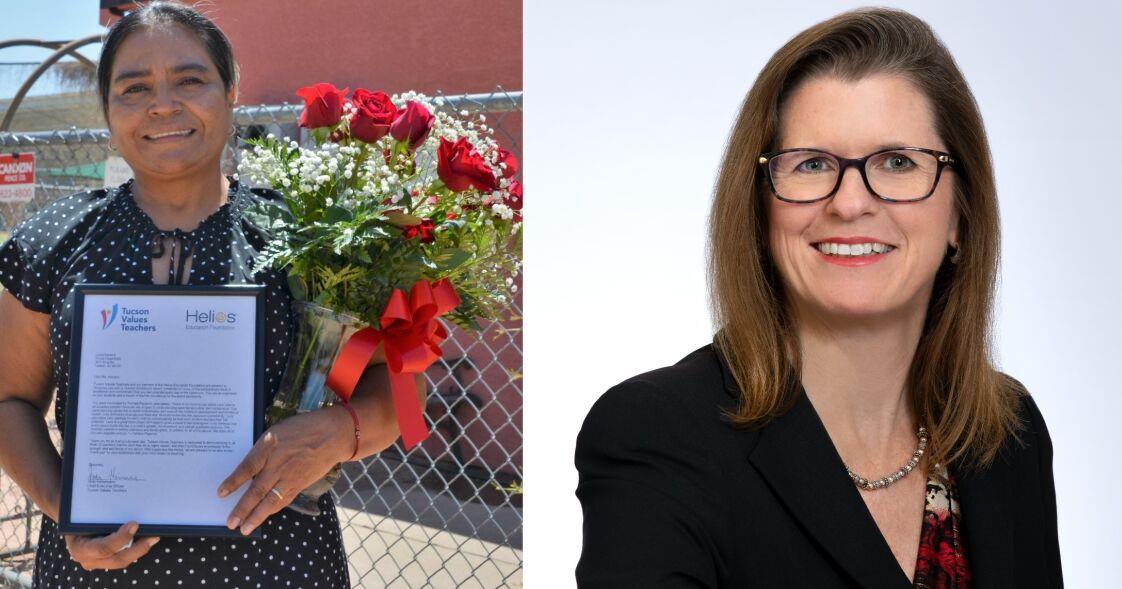 Tucson, Arizona 2022-05-22 03:00:00 –
The founder of Drawing Studio receives the Buddy Amos Award
The South Arizona Community Foundation awarded Andrew Rush the 2022 Badiamos Founder's Award. Founded in 2015, the award is named after George "Buddy" Amos, the founder of CFSA. This award recognizes non-profit founders who have demonstrated "inspirational leadership in the areas of community services, philanthropy and mentoring."
In 1992, Rush founded The Drawing Studio, which offers Tucson art classes, workshops and a growing community.
"At Drawing Studios, we are delighted to work with people from all disciplines that bring incredible life experience and affluence to the study of art," Rush said.
Rush is a former art professor at the University of Arizona, a printer, sculptor, and drawer. According to CFSA, he has been an American artist since 1959. His art has been included in many national exhibitions, especially prints and drawings, and he is an illustrator and public artist.
Karthik Kannan
The University of Arizona's Eller College of Management has selected Karthik Kannan, PhD, as the new Dean of the University. Kannan, who will join UA from Purdue University, will play a leading role in the business school on August 1st.
"We would like to thank you for your patience and patience in navigating this search," said Jeff Schatzberg, Interim Dean. "Temporarily serving as Dean of the University of Ella is my heartfelt privilege and I look forward to making Dr. Kannan's transition process as smooth as possible."
Kannan is currently Vice Dean of Research and Partnerships at Purdue's Krannert School of Management and Director of the Krennicki Center for Business Analytics & Machine Learning.
Kannan holds a PhD in Information Systems from H. John Heinz III Graduate School of Public Policy Management at Carnegie Mellon University. He also holds a Master's degree in Electrical and Computer Engineering and Public Policy and Administration from Carnegie Mellon University.
The Eller College of Management has 5,800 undergraduate and 750 graduate students at the crossroads of entrepreneurship and research.
Lucilla Herrera
Tucson Value Teachers awarded Lucilla Elera, a pre-kindergarten teacher at Prince Headstart School, the Teacher Excellence Award in April. She has been working at Prince Head Start for nearly 20 years.
Tamara Paganini, site supervisor at Prince Head Start, nominated Herrera for her work to personalize and support the developmental and emotional needs of students.
"Lucy believes that all parents hold the key to their child's growth, development, and overall academic success," Paganini said. "She involves her parents in setting goals for her personal and her family. In addition to all of the above, she does all this with laughter and joy."
Barbra coffee
The Director of Economic Initiatives in Tucson has been named one of the Top 50 Economic Developers in North America by Consultant Connect. Barbra Coffee is responsible for the city's economic development strategy, annexation, and labor subsidy programs. Under her Tucson leadership, she increased the Office of Economic Initiatives team from three to eight.
"Economic development is really a team sport," Coffee said. "And this perception strongly reminds us that we need a community of partners to develop and implement economic development strategies that have a positive impact on our community."
Geoff willis
Southwest Super Lawyers has included Tucson Snell & Wilmer's lawyer Jeff Willis in the 2022 rankings. Super Lawyers is a list of lawyers who have achieved "high peer awareness and professional achievements". Willis was ranked in the practice area of ​​business proceedings. He has filed regional commercial proceedings and regularly appears in federal and state courts in Arizona, Nevada, and California. For over 40 years, he has tried many cases to make a verdict in front of juries and judges. He has also dealt with various other disputes and arbitrations.
Cameron Becker
Arizona Land & Water Trust has promoted Cameron Becker to Land Program Director. Cameron joined the Trust in 2015 to address key Tucson-based protection issues. He received a bachelor's degree in natural resources from the University of Arizona in 2012.
Cameron is a fourth-generation two-sonan who grew up exploring and enjoying the outdoors, from the evergreen Madrean Sky Islands to the coastal deserts of the Gulf of California.
The Arizona Land & Water Trust is a non-profit organization that aims to protect landscapes, farms, wildlife habitats, and the water that supports them in southern Arizona.
People in Action | News Source link People in Action | News