Colorado Springs
Religious schools gain 'level playing field' for federal grant funding | Premium – Colorado Springs, Colorado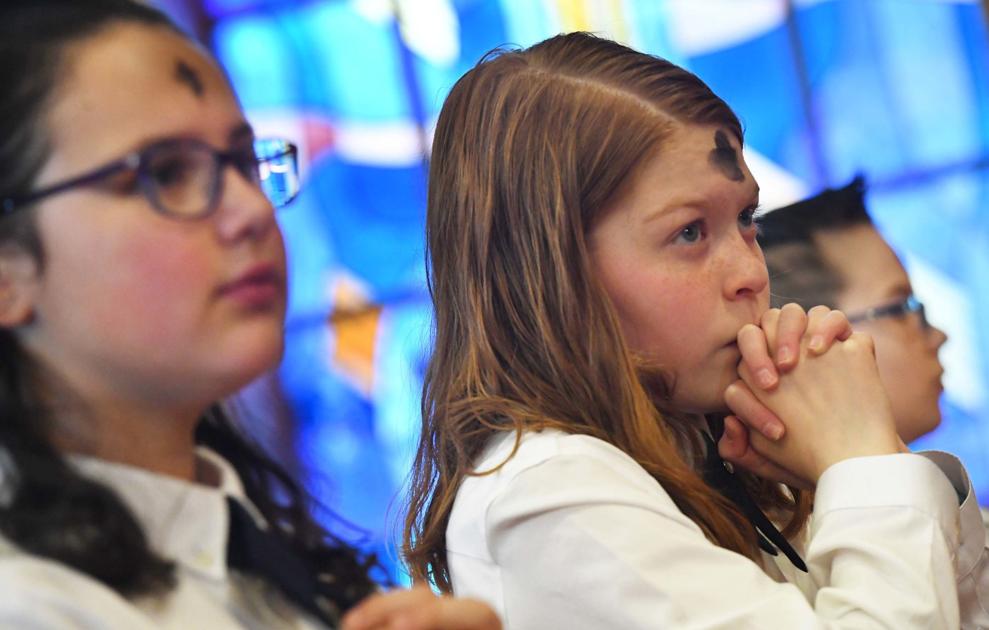 Colorado Springs, Colorado 2020-08-16 19:15:00 –
Colorado Springs faith leaders are applauding new guidelines from the U.S. Department of Education, which give religious schools the same consideration as secular schools in competitive federal grant funding for programs that have not been available before.
"The bottom line is the guidance says in the application of federal grants and programs, there should be a level playing field whether they are religious or secular, except training ministers in worship and other minor exceptions," said Bruce Hausknecht, a lawyer and judicial analyst for The Daily Citizen. Colorado Springs-headquartered Focus on the Family, an evangelical Christian organization, produces the online publication.
"Instead of being shut out and told the religious cannot participate in federal funding and programs, it will end up with a more equal participation with religious schools," Hausknecht said. "This sets a policy going forward."
Education SecretaryBetsy DeVos issued the guidance last week in response to President Donald Trump's executive order "Promoting Free Speech and Religious Liberty," of May 4, 2017.
"Too many misinterpret the 'separation of church and state' as an invitation for government to separate people from their faith," DeVos said in announcing the parameters for schools.
"In reality, the First Amendment doesn't exist to protect us from religion," she said. "It exists to protect religion from government."
In trying to avoid violating the First Amendment's prohibition of the establishment of religion, Hausknecht said state and federal governments have discriminated against religion by excluding religious organizations from all types of programs.
Colorado is one of 38 states that have constitutional amendments or clauses stating no tax money shall go to furthering religious entities, an idea that failed in the 1800s on the federal level and has been criticized by the U.S. Supreme Court.
Recent Supreme Court decisions have fortified legal protections for faith-based organizations and schools. The high court in June ruled a scholarship program in Montana, which provides taxpayer dollars for students to attend private schools, cannot discriminate against religious schools under the Constitution's Free Exercise Clause.
Another case involved Trinity Lutheran Church of Columbia, Mo., which argued that denying a competitive grant under a Missouri program for its religious preschool and daycare center to resurface its playground, while approving grants to similarly situated non-religious groups, violated freedom of religion under the same constitutional clause. The U.S. Supreme Court agreed in 2017.
Treating religious institutions equitably in receiving government grants is a positive step forward, said Brittany Vessely, executive director of the Colorado Catholic Conference, which lobbies lawmakers on behalf of Colorado's three Catholic dioceses.
"Religious schools and institutions now can apply for competitive grant programs and be judged by their merit, not discriminated against for their beliefs — including indirect funding that follows the child, like school-choice programs," she said.
"Religious schools provide a public good," Vessely said. "Families who choose to educate their children at private religious schools should not be punished for their decision by the state limiting resources unjustly."
The new protocol is for programs that have been inaccessible to faith-based organizations and schools based on the mere fact that they are religious organizations, said Holly Goodwin, superintendent of schools for the Catholic Diocese of Colorado Springs.
"The fact of announcing this is going to make us realize that religious liberty is slowly being deteriorated," she said. "When all things are equal, we now can't be eliminated from consideration for funding just on the fact we're religious."
Colorado Springs Christian Schools Superintendent Roland DeRenzo said the change means "we have the potential to participate in programs that may advance the cause of education without being rejected outright solely because of our religious beliefs."
The action "places the choice to participate in federal programs with each individual school and not be summarily dismissed on the basis of religious belief or practice," he said.
The Colorado Department of Education is aware that the U.S. Department of Education has issued the guidance, spokesman Jeremy Meyer said Thursday, and "is reviewing it to understand implications for our work."
Said DeRenzo: "Time will tell just how important the decision will be for the students."
Contact the writer: 719-476-1656.