USA
Roe v Wade: US supreme court preliminary vote overturns abortion ruling, leaked draft shows – live updates | Roe v Wade
Notre Dame Law School professor Richard W Garnett, a supreme court expert who clerked for the late chief justice William Rehnquist during the 1996-97 term, says the leaking of the draft document represents a "gross betrayal of trust".
In a statement to the Guardian, Garnett said:
Most court-watchers have been expecting that, in the pending Dobbs case, a majority of the justices will vote to uphold Mississippi's abortion regulation and to squarely overrule the earlier Roe and Casey decisions. And, it is unlikely that any observers or commentators familiar with the case are actually surprised by the possibility that Justice Alito has drafted a majority opinion stating that those decisions were 'egregiously wrong'.

In any event, however, for an employee or member of the Court to intentionally leak a draft opinion would be a gross betrayal of trust, particularly if the leak were an effort to advance partisan aims or to undermine the Court's work and legitimacy.

Whatever our views on particular legal questions, we should all hope that the justices will not be swayed or influenced by such efforts.
Supporters of abortion rights reacted with outrage to the leak on Monday night of a supreme court decision overturning Roe v Wade, the 1973 ruling which has safeguarded the right till now.
According to Politico, the draft ruling, written by Samuel Alito, is supported by Clarence Thomas and the three conservative justices appointed by Donald Trump: Neil Gorsuch, Brett Kavanaugh and Amy Coney Barrett.
It would also overturn Planned Parenthood v Casey, a 1992 decision which upheld Roe.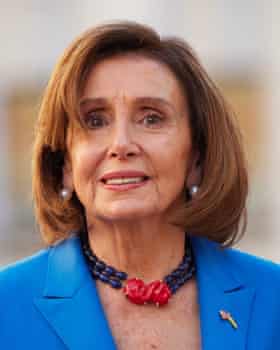 Nancy Pelosi, the Democratic speaker of the House, said:
If the report is accurate, the supreme court is poised to inflict the greatest restriction of rights in the past 50 years – not just on women but on all Americans.

The Republican-appointed justices' reported votes to overturn Roe v Wade would go down as an abomination, one of the worst and most damaging decisions in modern history.

Several of these conservative justices, who are in no way accountable to the American people, have lied to the US Senate, ripped up the constitution and defiled both precedent and the supreme court's reputation.
Elizabeth Warren, a Massachusetts senator and former candidate for the Democratic presidential nomination, said an "extremist supreme court" was poised to "impose its far-right, unpopular views on the entire country:
It's time for the millions who support the constitution and abortion rights to stand up and make their voices heard. We're not going back – not ever.
If confirmed, the ruling would make abortion rights a state matter. As many as 26 Republican-run states are poised to end or restrict access.
Congress could codify Roe into law but it would require scrapping the filibuster, the Senate rule that requires a 60-vote majority for most legislation. That seems unlikely, given the 50-50 split in the chamber and opposition from moderate Democrats such as Joe Manchin of West Virginia.
Republican senators including Susan Collins of Maine and Lisa Murkowski of Alaska, who have expressed concern over abortion rights, were slower to react to the Politico report than their Democratic counterparts. Their support would be needed for filibuster reform.
Read more: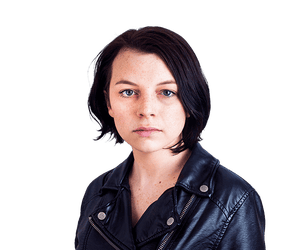 Moira Donegan
Here is an extract from a piece by US columnist Moira Donegan:
In a way, the leaked opinion didn't tell us anything we did not already know: these are the last days of reproductive freedom in America, and most states will soon ban abortion outright, or restrict it so onerously that it is inaccessible within their borders. But Alito's draft opinion nevertheless represents about as odiously maximalist an approach as the court could have taken.

The opinion does not just overturn Roe and Casey; it expresses outright contempt for the notion that the constitution protects bodily autonomy for women. It articulates a rigid and unchanging vision of individual rights, one in which only those freedoms with robust historical precedent and explicit enumeration in the text of the constitution will be recognized by the court.

[…]

The question at hand is whether half of the country will have control over their own insides, or whether the government can be so intimate and torturous that it can enforce its will even inside their own organs. And, in turn, the question is whether she can have the dignity and the freedom to choose her own family, to shape her own life – or whether that freedom is withheld based on her sex.

Some have raised doubts about whether America can call itself a democracy, now that policymaking power has been largely taken over by the unelected courts – whose decisions, like this one, are so radically out of step with, and indifferent to, public opinion. But it is also worth wondering whether any country can call itself a democracy that does not protect abortion rights.

In making abortion illegal, the court is imposing a legal status that is so cruel, so personal, and so life-altering on half its population, that those subject to this imposition cannot be called free. Is there any condition more essential to democratic citizenship than a person's control over her own body? Can we call ourselves a free country without it?
Read the full column here:
Who could be most affected by changes to US abortion laws?
This piece from BBC Reality check looks at those most likely to be impacted by any change.
It states:
Limiting abortion access would disproportionately impact younger women, poorer women and African-American women, as these groups are more likely to seek an abortion, according to official data.
The majority of women having abortions in the US are in their 20s.
Rachel Jones, a senior researcher at the Guttmacher Institute, a pro-choice research group told the BBC:
The typical abortion patient is in their 20s, doesn't have a lot of money and has one or more children.
Research by the institute has shown that 75% of women in the US who have an abortion are classified as low income or poor (based on official US poverty definitions).
Dr Antonia Biggs, a researcher at the Bixby Center for Global Reproductive Health says:
Structural inequities – including living on low incomes and limited access to health insurance – all contribute to the higher rates of abortions among people of colour.
Black people make up 13% of the US population, but black women receive more than a third of the country's reported abortions and Hispanic women about a fifth.
As abortion bans proliferate in states around the US, some state legislatures are likely to go even further than just ending abortion in their jurisdictions – taking aim at the growing numbers of people seeking procedures and medications out of state, experts warn.
If the supreme court weakens or overturns Roe v Wade – the 1973 decision that established a constitutional right to abortion – in an upcoming decision on Mississippi's 15-week abortion ban, states will be left with a confusing patchwork of laws that will likely lead to legal challenges.
A fresh wave of restrictions will probably center around patients who leave their state to obtain legal abortions in other states, or who order medications to manage their abortions at home.
Lawmakers in Missouri weighed legislation early this year that would allow individuals to sue anyone helping a patient cross state lines for an abortion. The law was ultimately blocked in the state's legislature, but experts expect such legislation to gain more support if Roe is weakened or overturned.
David Cohen, professor at Drexel University's Kline School of Law and lead author of a forthcoming article on cross-state legal issues that could arise in the abortion context. said:
I think states are not going to rest with just saying 'there won't be abortions in our state.' I think they're going to want to ban abortion for their citizens as much as they can, which would mean stopping them from traveling

We're going to see state-against-state battles that are really going to divide this country even deeper on this issue.
Read the full story here:
In the UK a spokesman for Prime Minister Boris Johnson has said that Britain supports the right for women to have access to safe and legal abortions
After being asked about the possible move by the U.S. Supreme Court to overturn a decision legalising abortion, the spokesman said:
My understanding is this comes from a leaked document rather than an official decision and of course, as you'd expect, it's a matter for the U.S. courts in general.

The UK fully supports women's reproductive rights globally … including the right to access safe and legal abortion.
A lot of ongoing shock and surprise at the leaking of the US supreme court's draft decision on Roe v Wade.
Neal Katyal, who has argued dozens of cases before the court and as a young lawyer worked for Justice Stephen Breyer, compared the apparent leak to The New York Times' 1971 publication of the government's secret history of the Vietnam War, known as the Pentagon Papers.
Katyal wrote on Twitter:
This is the equivalent of the pentagon papers leak, but at the Supreme Court. I'm pretty sure there has never ever been such a leak. And certainly not in the years I've been following the Supreme Court.
Only a handful of people have access to decisions before they're published, which – usually – makes the Supreme Court watertight.
That group includes only the justices themselves and the small group who work for them, the young lawyers who work for the justices as clerks for a year. They all sign pledges of confidentiality.
Still, there have been leaks before, though perhaps not of this magnitude.
In fact, as CNN's Sara Sidner points out – the original Roe V Wade decision was also leaked, a few hours before it was published:
This story from the Washington Post has the fascinating story behind that.
Voices on both sides of the political divide in the US have reacted with shock to the leak of the US supreme court's draft decision on Roe v Wade. Here is a selection:
Alexis McGill Johnson, Planned Parenthood president

This leaked opinion is horrifying and unprecedented, and it confirms our worst fears … While we have seen the writing on the wall for decades, it is no less devastating, and comes just as anti-abortion rights groups unveil their ultimate plan to ban abortion nationwide… [W]e will continue to fight like hell to protect the right to access safe, legal abortion.
Hillary Clinton, former US secretary of state

This decision is a direct assault on the dignity, rights, and lives of women, not to mention decades of settled law. It will kill and subjugate women even as a vast majority of Americans think abortion should be legal. What an utter disgrace.
Elizabeth Warren, Democratic senator

An extremist supreme court is poised to overturn #RoeVWade and impose its far-right, unpopular views on the entire country. It's time for the millions who support the constitution and abortion rights to stand up and make their voices heard. We're not going back, not ever.
Ken Paxton, Republican Texas attorney general

I hope that Scotus returns the question of abortion where it belongs: the states. This is why I led a 24-state coalition in support of MS's law banning them after 15 wks. I'll [continue] to ensure that TX protects the unborn and pray for the end of abortion across our nation.
Tom Cotton, Republican senator

The supreme court and the DoJ must get to the bottom of this leak immediately using every investigative tool necessary. In the meantime, Roe was egregiously wrong from the beginning and I pray the court follows the constitution and allows the states to once again protect unborn life.
Josh Hawley, Republican senator

The left continues its assault on the supreme court with an unprecedented breach of confidentiality, clearly meant to intimidate. The justices mustn't give in to this attempt to corrupt the process. Stay strong. I will say, if this is the court's opinion, it's a heck of an opinion. Voluminously researched, tightly argued, and morally powerful.
Find more reaction here: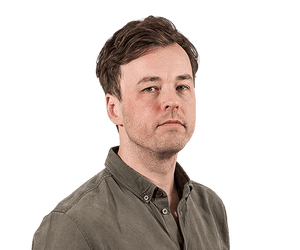 Archie Bland
If you are just catching up with the news this morning, this explainer from my colleague Archie Bland is extremely useful:
Leaked draft shows preliminary vote to overturn Rode v Wade passed
The Supreme Court is poised to overturn the most fundamental rulings in US law that enshrined the right to abortion nationwide, according to a leaked draft opinion.
The draft opinion, reported by Politico late on Monday night, seeks to strike down the landmark Roe v Wade 1973 ruling and a subsequent 1992 decision – Planned Parenthood v Casey – that largely upheld the right to abortion.
Justice Samuel Alito – a George W. Bush nominee – wrote the opinion and it was signed by four of the other Republican-appointed justices – Clarence Thomas, Neil Gorsuch, Brett Kavanaugh and Amy Coney Barrett. While the ruling is not final and could change, that gives it a majority on the nine-member court.
Questions have been raised around the authenticity of the leak, which would be the most serious breach in the court's history. The supreme court and the White House have declined to comment.
However, the draft opinion runs 98 pages, including a 31-page appendix of historical state abortion laws, and includes 118 footnotes and legal experts have suggested it looks legitimate.
Alexis McGill Johnson, the president of Planned Parenthood, said the leaked opinion "is horrifying and unprecedented, and it confirms our worst fears". Hillary Clinton described it as an "utter disgrace".
Good morning, and welcome to the US Live Blog. We will be with you today to cover this critical moment in US history.


Roe v Wade: US supreme court preliminary vote overturns abortion ruling, leaked draft shows – live updates | Roe v Wade Source link Roe v Wade: US supreme court preliminary vote overturns abortion ruling, leaked draft shows – live updates | Roe v Wade