Kansas City
Rufus Wainwright brought a hush to the Uptown last night – Kansas City, Missouri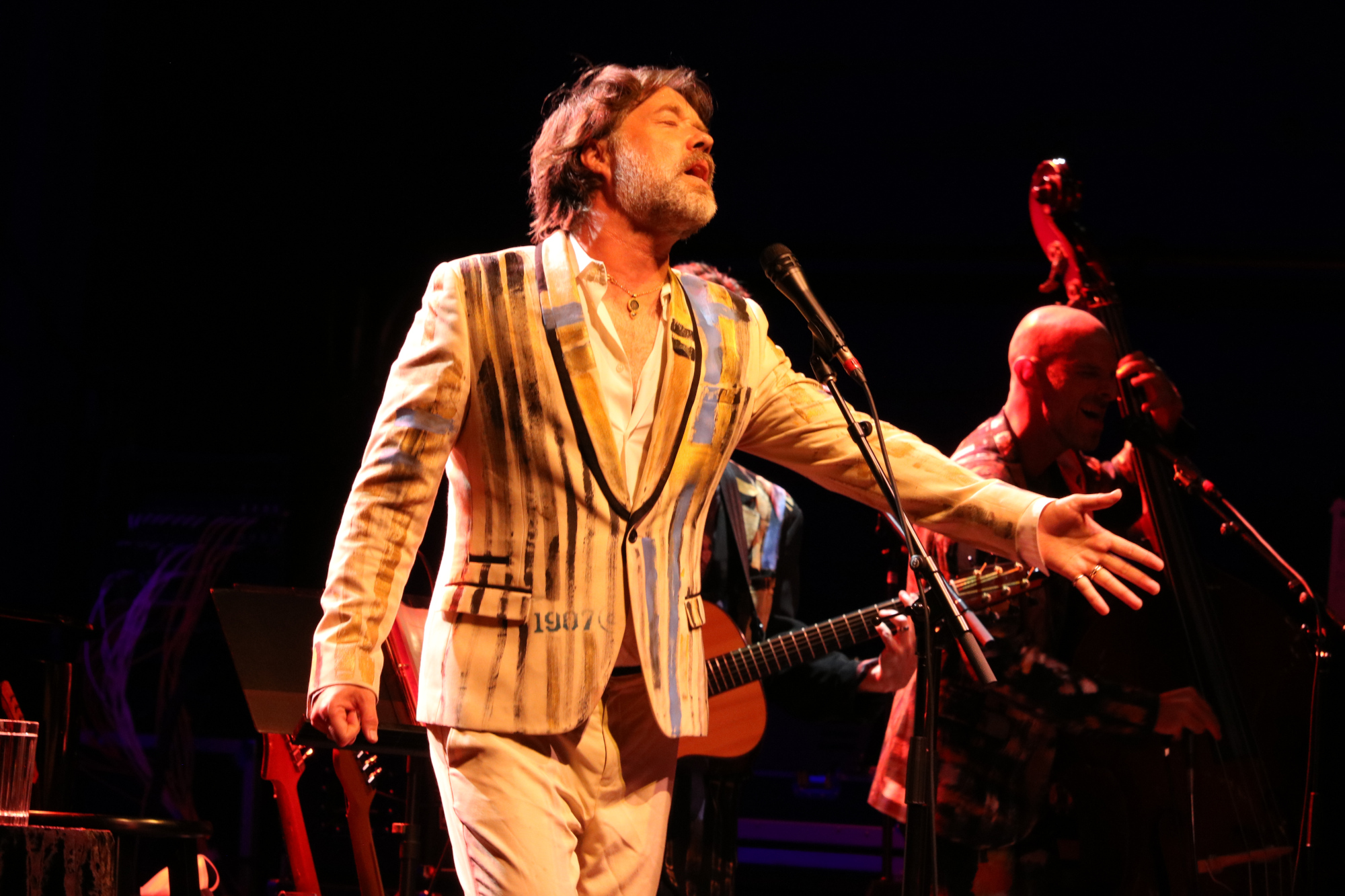 Kansas City, Missouri 2021-09-21 13:57:08 –
Rufus Wainwright
With Jose Gonzales
Uptown Theater
Monday, September 20
For other less talented artists, "Unfollow the Rules" will be more like a show. For Rufus Wainwright, it was the fourth song, and to be honest, any of his vibrant numbers could have sent the audience happily at last night's uptown show. Mainly focusing on the latest albums of musicians, Unfollow the ruleThe set was probably the closest to many of the attendees reaching the classic crooner performance. The songs are all dotted with clever stories and interesting aspects, and the uptown stage is all in the Paris cabaret, listening to Wayne Wright singing and playing just a few inches away. I made you feel like. Thanks to the crack trio that supports him with keys, guitar, bass and ukulele, these songs were lively and vibrant, but never too small.
Wayne Wright's voice was incredible, soaring and captivating during vocal workouts such as "This One's for the Ladies (THATLUNGE!)". It's amazing how the uptown crowd behaved piously for the set of musicians. Between the opener Jose Gonzalez and Wayne Wright's headlining set, for most of the show, even the quietest moments, all I could hear was the buzzing sound. Air conditioning from the vent. That said, while Wayne Wright was talking about the statue of actress Sarah Siddons in London, the story became a bit rambling, and Witt behind me said, "Sing a song about it. Please! "Nevertheless, it was not a completely pious and enthusiastic reception for the covers of Neil Young's" Harvest "and Leonard Cohen's" Saw Long, Marianne ".
All photos by Nick Spacek
Rufus Wainwright setlist
Trouble in paradise
Maiden of pain
Unfollow the rule
You are not big
Secret sister
Romantic man
Peaceful afternoon
Only loved ones
This is for women (that lunch!)
Pause
Argentina
Harvest (Neil Young's cover)
Very long, Marianne (Leonard Cohen cover)
My little you
Early morning madness
hatred
— —
Time alone
Go to town
Opener Jose Gonzalez played a set of beautifully sung, finger-picked acoustic songs. Behind him was the image of an upside-down forest scene reflected in the lake, which only emphasized the idyllic beauty of his music. Before the cover of The Beatles' Blackbird (the first song musicians have ever learned), Gonzales is pleased that we are on this side of the pandemic and that such a gathering takes place. I admitted. The lyrics, "I just waited for this moment to come," resonated even more, and I discovered that the mask was excellent at absorbing tears.
Jose Gonzalez set list
With ghost ink
Love stain
Down the line
El Invent
Cycling trifles
vision
Vacancy
horizon
head on
Open book
Line of Fire (Junip song)
Reef off / cave
Blackbird (Beatles cover)
cross
Heartbeat (knife cover)


Rufus Wainwright brought a hush to the Uptown last night Source link Rufus Wainwright brought a hush to the Uptown last night