Santa Ana
Scouts place flags on graves of veterans at Jewish cemeteries around St. Louis | News – St. Louis, Missouri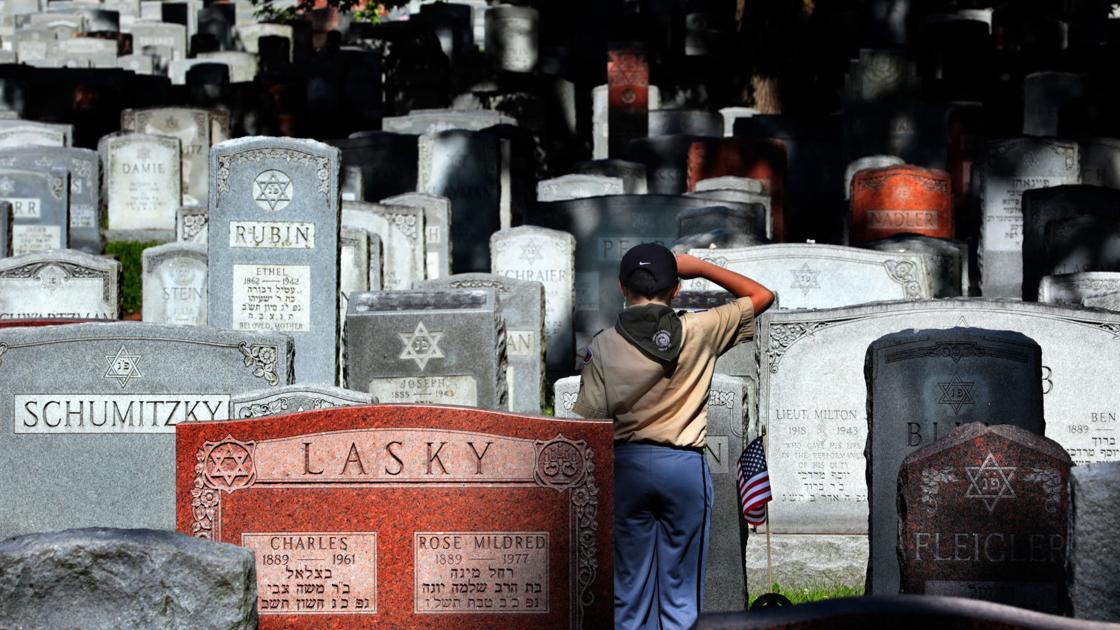 St. Louis, Missouri 2021-05-30 13:45:00 –
Scouts die in better condition than they find.
So if you find a broken or worn flag in the grave, Boy Scout of America Scout Master Stacy Rock explained to a group of scouts at the Chesed Shel Emes Cemetery in University City on Sunday morning. Instead of walking on the grave, walk the passage between the graves, she said. And if they find stones or rocks on some tombstones, it means that someone in the family has visited. This is the tradition of the Jewish Cemetery.
"Leave what you see outside," she said of the stone. "The exception is obvious trash."
About 50 scouts gathered in this graveyard. The cemetery made a national headline four years ago when a mob defeated more than 100 tombstones.
They are part of a larger effort organized by the Jewish Scouting Commission to set up gravestones on veterans' tombstones. A total of about 350 scouts dared to flag about 8,000 cemeteries in eight local Jewish cemeteries on Sunday morning. Scouts have been organized to flag the Jewish Cemetery for at least 40 years, said Earl Binder, chairman of the Jewish Scout Commission for Boy Scouts in Greater St. Louis.
Scouts will be given a piece of paper with instructions to salute and compliment each Scout. They name veterans, thank them for their service, and salute them again. At first, they may be a little hesitant to recite.
Scouts place flags on graves of veterans at Jewish cemeteries around St. Louis | News Source link Scouts place flags on graves of veterans at Jewish cemeteries around St. Louis | News