Omaha
Service Learning at the Tri-Faith Garden | College of Arts and Sciences – Omaha, Nebraska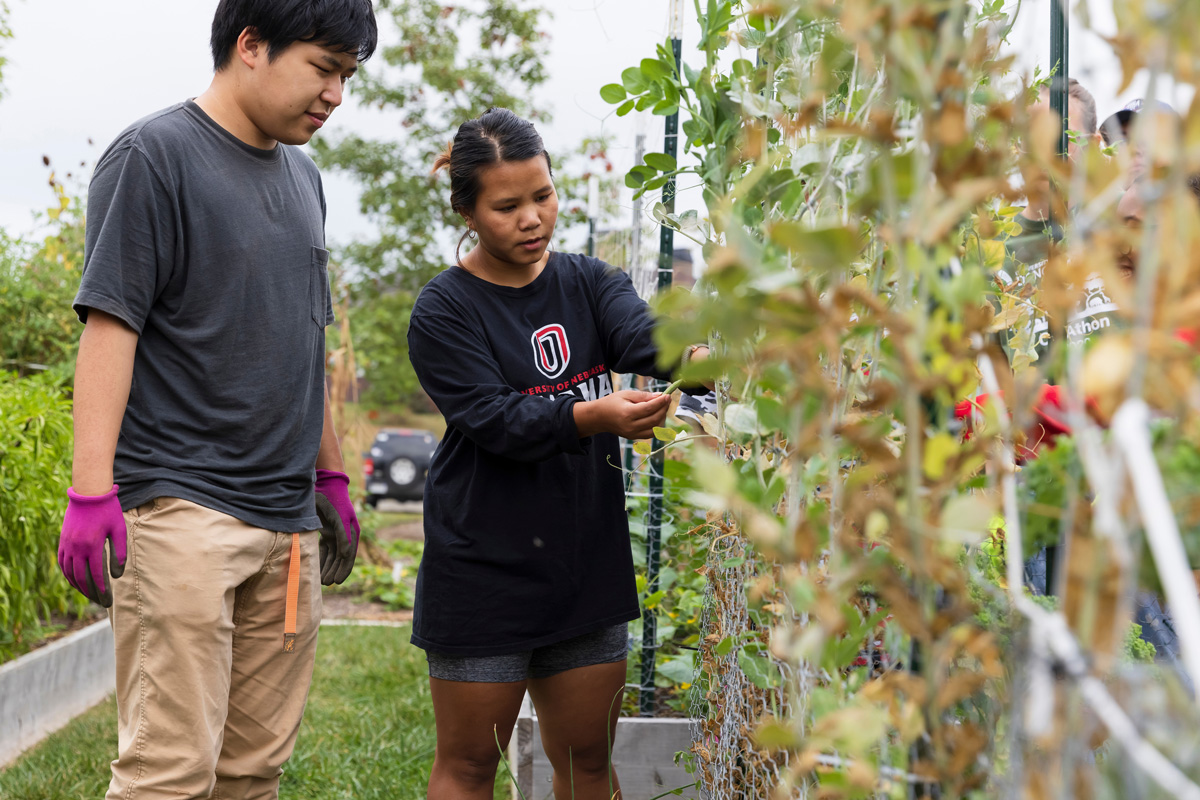 Omaha, Nebraska 2022-05-14 01:12:52 –
Students in the "Religion and Human Rights" service learning course, led by UNO's assistant professor of religion, Laura Alexander, Ph.D., explored horticulture, interreligious dialogue, and community nutrition at Tri-Faith Commons.
The 38-acre Tri-Faith campus houses synagogues, mosques, churches, pagan centers, serves as a model for pagan learning and collaboration, and includes elements such as community gardens and orchards. .. Students work in the garden and orchard with a garden committee consisting of three congregation members.
As part of the experience, students will learn about the Triface Initiative, interreligious dialogue, the impact of food donations to the community, and Native American perspectives on land, including food sovereignty.
Through volunteer activities, the Tri-Faith Garden Commission can donate hundreds of pounds of beans, tomatoes, peppers, potatoes, carrots, radishes, apples, peaches and more to local service organizations and grocery stores.
"The garden serves multiple purposes," said Alexander. "It helps to prosper the land, connects people with interreligious cooperation, and it nourishes the community."
In addition to exploring ways to create gardens in organic and environmentally friendly ways, such as how different crops serve the soil and each other, students use the land and its people as a spiritual and cultural practice. Learn about the Native American tradition of caring and how to eat Health foods contribute to physical and mental health.
Service Learning at the Tri-Faith Garden | College of Arts and Sciences Source link Service Learning at the Tri-Faith Garden | College of Arts and Sciences