Baltimore
Short films to be screened at 5 th  annual Imagination Lunchbox International Children's Film Fest | The Baltimore Times Online Newspaper – Baltimore, Maryland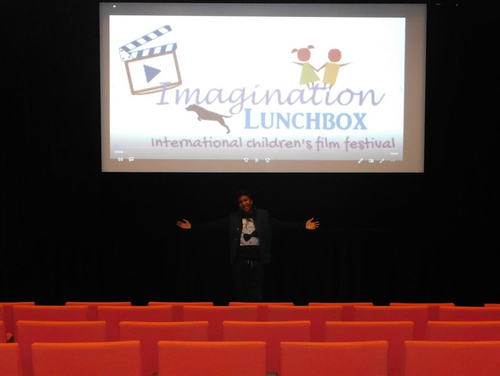 Baltimore, Maryland 2021-07-30 18:26:36 –
Baltimore — The 5th Imagination Lunch Box International Children's Film Festival (ILICFF) will be screened via Zoom on Saturday, August 7, 2021 from 1 pm to 3 pm, a series of children's and children's films. Announced a selection of short films.
Announced by the Eubie Blake Center, the Baltimore Times Foundation, and Times Community Services, the festival will award four categories of films. The best movies made for kids; a selection of film festivals; and the most uplifting movies.
The Imagination Lunch Box International Children's Film Fest is sponsored by the award-winning SAG / AFTRA actor (DreamWorks, PBS), the founder of ILICFF. Filmmaker Anthony Michael Hobbes and radio personality Dressa Harvey (Magic 95.9FM / Prize 106.1FM).
Selected short films that may be screened and awarded are from around the world, including: Australia; Canada; Germany; South Korea; Iran; Netherlands; Spain; China; Jamaica; India; and Jamaica. This is the second year because of the pandemic. ILICFF hosts the event via Zoom. However, it made ILICFF a global event and attracted participants from Spain and Japan.
Participants choose the best films by kids and the best films for kids awards, and the founder Hobbes chooses the Film Festival Choice and the most uplifting film awards.
The Most Uplifting Film Awards are sponsored by the Uplifting Heart II Entertainment Conference, which celebrates 22 years of service to the community. (Www.UpliftingMinds2.com).
A zoom link to ILICFF will be posted at www.ImaginationLunchbox.com Meeting week.


Short films to be screened at 5 th  annual Imagination Lunchbox International Children's Film Fest | The Baltimore Times Online Newspaper Source link Short films to be screened at 5 th  annual Imagination Lunchbox International Children's Film Fest | The Baltimore Times Online Newspaper