Colorado Springs
Siegel to join Ent Center for the Arts as Executive Director – UCCS Communique – Colorado Springs, Colorado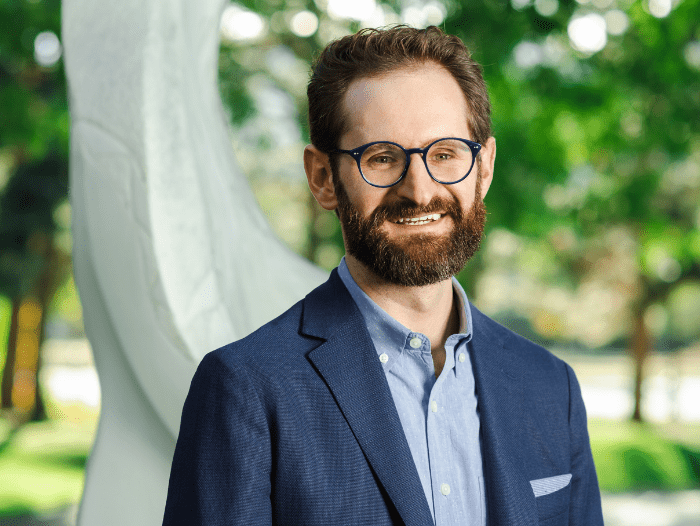 Colorado Springs, Colorado 2021-10-14 12:48:42 –
Beginning in January 2022, art advocate and community champion David Siegel will lead UCCS's Ent Center for the Arts as the new executive director.
Siegel brings deep experience and connections with artists, arts and cultural organizations, philanthropists, and the wider Colorado Springs community. As Managing Director, he is responsible for developing and encouraging cultural involvement on campus and throughout the Pikes Peak region.
He works closely with UCCS Literature, Arts & Sciences, Theatres, Gallery of Contemporary Art, and the Department of Visual Arts (VAPA), a community arts organization and partner.
"Art strengthens the personality of our community, creates connections between us and makes Colorado Springs a more livable place," said Prime Minister Benkat Lady. "We are delighted to welcome David to the UCSS community, where he leverages his extensive experience in art to support students in academic and professional programs and continue to make EntCenter our key asset. Positioned as. Community. "
Siegel recently served as Chief Executive Officer of the Bee Vradenburg Foundation. Phil Kendall, President of the Bee Vradenburg Foundation, said: During his time at the Foundation, David helped establish a more reliable public sector support for art, implemented a comprehensive strategy to promote racial equality at the Foundation, and supported local arts organizations. We have provided over $ 1.2 million in grants. I'm sorry to see David leave, but congratulate him on his appointment as Executive Director of the Ent Center for the Arts, which continues to advocate for the arts of the Pikes Peak region. "
Siegel, an artist who is actively playing in several music ensembles, holds a degree in violin performance from the Manhattan School of Music in New York City.
Siegel is Chairman of the Colorado Springs Recreation and Cultural Services Advisory Board and former Chairman of the Cultural Affairs Department of the Pikes Peak Region (COPPeR) Board of Directors. He is currently a member of the Colorado Springs Philharmonic Board, the Accommodation and Car Rental Tax Commission, the Colorado Springs Public Art Commission, and co-chair of the State-Wide Affinity Group of Arts Funders and Chariters. ..
The Ent Center for the Arts team would like to thank the Executive Director Search Committee for their time and commitment to this process. The search committee included:
Daisy McGowan, Director and Chief Curator of Contemporary Art Gallery
Sabrina Wienholtz, Operations Director of Ent Center for the Arts
Martin Wood, Senior Vice President of University of Colorado at UCCS
Caleb Hall, UCSS Student Representative
Gary Nicholson, Music Director and Conductor of Colorado Springs Youth Symphony
Al Buettner, Theaterworks Board Chair
El Pomar Foundation, Vice President of Communications, Erin Hannan
Community representative, Joyce Salazar
Teresame Douz, VAPA Chair, Associate Professor of Film Studies and Drama
Sally Hible, Patron of the Arts and Ent Center for Art Consultants
Chad Garland (Chair), Director of University Center and Conference Services
About UCCS Ent Center for the Arts:
Operated by hundreds of community members and built to serve the Pikes Peak region, UCCS's Ent Center for the Arts brings transformational programming to the Colorado Springs region, from performance to educational opportunities. We are working to bring it. The Ent Center is home to the performances and gallery space of the UCCS Academic Art Program, Theater Works, the Gallery of Contemporary Arts, and is also the venue for events and performances. For more information EntCenterForTheArts.org..
About the Bee Vradenburg Foundation:
Bee Vradenburg knew that art was the soul of a thriving community. The Bee Vradenburg Foundation continues Bee's legacy by promoting the relevance, resilience and greatness of art in the Pikes Peak region. Since 2001, the Bee Vradenburg Foundation has invested more than $ 3 million in the arts and creative community of the Pikes Peak region.visit BeeVradenburgFoundation.org For more information.


Siegel to join Ent Center for the Arts as Executive Director – UCCS Communique Source link Siegel to join Ent Center for the Arts as Executive Director – UCCS Communique