Bakersfield
SOUND OFF: Coherence, cowboys, COVID cards — not all in the same letter | Christine Peterson – Bakersfield, California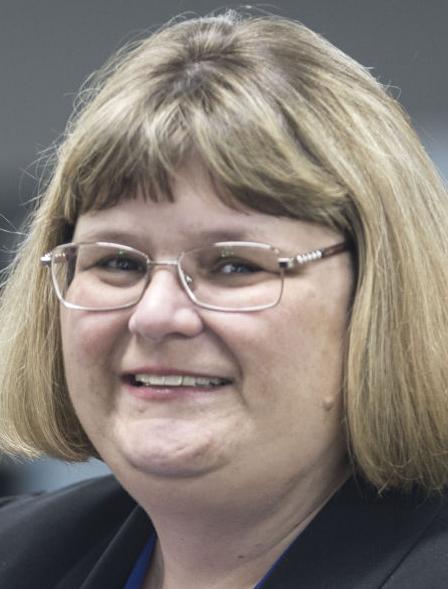 Bakersfield, California 2021-10-08 21:00:00 –
reader: The news business is a daunting task, especially in this current political unrest, COVID unrest, and the sad situation that Newsome created in California. I think this is why readers are looking forward to your sound-off column every week.
You said that sound off depends on having enough consistent characters to respond and minutes to do it. I don't know how many minutes you can spend on the column, but when it comes to the coherent letters you receive, it may have something to do with the fact that there is nothing coherent in the world at this time. Hmm. Maybe in all this mess, your sound-off column is a way for us to "sound off" and express our reputation.
As you mentioned earlier, the turmoil in our world does not disappear simply by not reporting on it. Due to this current cataclysm, people are very inconsistent in how to interpret each article in the treatise, and therefore perhaps some of the letters you receive will look very disjointed. Keep the Sound Off column open as much as possible, as it is one of the highlights of the Californian.
Peterson: Resulin, thank you for your compassionate notes. The news business can be a daunting task. We strive to inform people — and some readers don't like what we report. But that's our job. Report for the truth (quoting guidance from the Professional Journalists Association Code of Ethics).
Your letter really paused me and I thought so. There is a lot of inconsistency and chaos in our world right now. Many people are suffering from coronavirus, homelessness, lack of work or motivation to work, educational disparities, myriad family challenges and depression, and other mental health conditions. And that's even before we overlap in politics, which of course divides a lot.
Maybe that all leads to an inconsistency between the letter to the editor and the letter to the sound off. Resulin, think about it!
And if Soundoff is one of the highlights of the Californian, thank you for saying so.
reader: Bakersfield Californian makes my morning. I wake up early — usually crazy — early. I start drinking coffee, boot my laptop and start.
The first thing I usually do is check and interact with the industry forums I'm involved with. Then it usually checks the email and sends the communication if necessary.
Then open the electronic version of Bakersfield Californian. You can feel the feelings and feelings of "Ah … home …". It's literally the first part of the morning. Do the same routine when you stay or travel to your girlfriend on the weekends. e-edition works fine. The headline on the top page draws me in and makes me feel like a member of the community — if so, region, and region / state / country.
I'm really curious and curious about what the headlines (and accompanying photos) in some examples would be if Sweetser didn't think they were "boring".
So the answer to last Saturday's sound-off headline seems to be "reader."
— Alvin Gregorio, Bakersfield
Peterson: I'm very happy that Bakersfield Californian made your morning. You read it with coffee, I would prefer it with soda — but not too early, Alvin.
But I deviate. You wrote about John Sweetetser's comment at Sound Off last week ("Who can decide what is interesting and boring in the news?" (October 2nd) It contained a story item on the top page that he found boring. I didn't agree with him. So who decides to be boring? Yes, Alvin, surely readers do. So do my colleagues and I — we're not trying to put a story that seems boring on the home page. We strive for something important, timely and interesting — and yes, those labels are also controversial by our readers.
We missed him so much and enjoyed his song in the church. I have a cowboy church CD so I can hear and remember him. Ed was a very nice, true, positive and uplifting person. Ed was very generous and gave me a new set of Martin's guitar strings on Father's Day. I didn't wear them until he died. The next day I adjusted my 6th string, but thanks to Ed Shelton it never sounded good. He also sang the national anthem at the church on July 4th, a very nice song.
He will be missed … because he is a kind of one!
— Fred and Linda Einyard of the Oildale & Cowboy Church
Peterson: Columnist Robert Price wrote a very nice compliment to Ed Shelton. I've never met him, but he seems to have been a great person to you and Price!
reader: "It is also not recommended to post your vaccine card on social media where your personal information can be stolen," your article states.
Still, would you like to post a photo of someone's COVID ID card in the article?
I posted a photo of a woman in Des Plaines, Illinois, holding a vaccine card for explanation. Was it "not so, very clever"? I am in conflict.
We do our best to tell stories in print and online. There, people are less likely to click on stories without images. I hope people aren't too stupid (and don't act illegally) to copy her or someone else's card. But apparently I can't guess the intelligence. Obviously, Khan DA's office has seen and heard problems that warn against buying fake vaccine cards or illegally transferring someone else's card as their own.
reader: I'm very happy to see you still running Sound Off. I have a question. I read the articles of those high-paying columnists, but they are very political, namely the "reconciliation bill". This clogs our TV and prints the news. Of course, for columnists, that's what they do best, only their opinions.
I would like to read what the locals are saying about issues that affect our community. So why not dedicate at least one page a week to your "letter to the editor"? Thank you and keep up the good work.
Peterson: James, I'm still up and running! (Running — good explanation!)
James, we agree — the locals are much better. If I have all the pages of my local letter, I will use them. I really do!
But this is what happens. I tend to get letters from the same person many times. One day this week, I received three letters from a gentleman to the editor. They were all great letters — each on a different topic — but I couldn't do all three in a day, or even a week span.
I would Love As James pointed out, increase the variety of local letter writers and use less syndicated content.
Please use the following online form Bakersfield.com Alternatively, send an email clearly labeled as a letter to the next editor. Opinion @ bakersfield.com.. Include your name, address and phone number. The name and city or town of residence are publicly available. It can be up to 250 words and should correspond to one topic.
Executive Editor Christine Peterson answers questions about California news coverage and accepts complaints in this weekly feedback forum. Questions may be edited for space and clarity. To provide input over the phone, please call 661-395-7649 and leave a comment in your voicemail message or send an email to: soundoff@bakersfield.com.. Please include your name and phone number. They will not be published.
SOUND OFF: Coherence, cowboys, COVID cards — not all in the same letter | Christine Peterson Source link SOUND OFF: Coherence, cowboys, COVID cards — not all in the same letter | Christine Peterson