New Orleans
Southern women slam SWAC-leading Alabama State 64-47 | Southern – New Orleans, Louisiana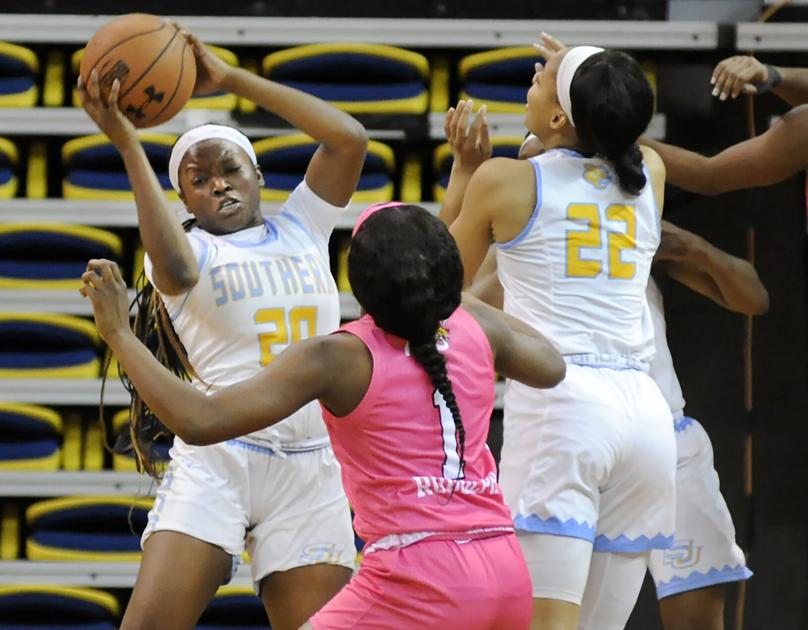 New Orleans, Louisiana 2021-02-22 22:49:00 –
Post-player Raven White's ankle injury caused the Southern Women's Basketball Team to adjust their defensive match plan for a match against Alabama on Monday night.
The switch caused problems in Alabama.
Southern has adopted zone defense away from one-on-one and routed the Hornets 64-47, which leads SWAC at the FG Clark Activity Center.
This season's victory was Southern's second victory over Alabama (10-2, 10-2). Southern (8-9, 8-3) will remain in 3rd place in SWAC's rankings and will face 4th place Alabama A & M at noon on Wednesday.
"We worked in our zone because Raven actually turned his ankle," said Southern coach Carlos Fanches. "Maybe it was a disguise blessing. Last time I played a few zones (60-56 wins on January 25th), but this time I played almost every zone.
"They had a hard time understanding what defenses we were taking."
Fanches was worried about how well Southern would rebound against the Hornets. Southern won the battle 39-33 behind a career-best effort from Amani McWayne.
McWayne reduced 17 rebounds and Jaguar scored 15 points. She was joined by Kayla Watson with 11 points and Geno Bea Johnson with 10 points in double digits.
Ayana Emanuel and Schmiyaward of Alabama hurt the South at the board of directors at the first meeting. On Monday, Emmanuel finished with 6 points and 6 rebounds, and Ward had 7 points and 4 rebounds.
Jayla Crawford led Hornets with 18 points.
Jaguar moved to a 17-6 lead, releasing 8 out of 16 in the first quarter. The Hornets started two players over 6 feet high, but couldn't move the ball inward against Jaguar without 6-1 post player Raven White.
Alabama scored only 6 points in the first half of the paint and didn't reach double digits until Tamilea Thomas laid up at 2:50 and led the South 23-10.
McWayne's 3-pointer helped Jaguar take a 30-12 lead in half-time.
Alabama approached 32-19 in the opening minutes of the third quarter. After the time-out, Southern put together an 8-1 run to regain momentum.
Southern's largest lead was 60-37, with 3:25 remaining in the fourth quarter.


Southern women slam SWAC-leading Alabama State 64-47 | Southern Source link Southern women slam SWAC-leading Alabama State 64-47 | Southern