Santa Ana
St. Louis County man enters plea in fatal DWI motorcycle crash | Law and order – St. Louis, Missouri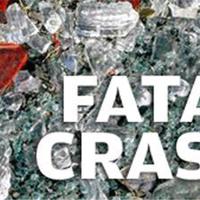 St. Louis, Missouri 2021-11-24 16:30:00 –
Clayton-A man in St. Louis County was accused of Alford in a fatal drunk driving incident on Wednesday, prosecutors said.
A petition for drunk driving – causing another death by 62-year-old Murrel Ferguson that the prosecutor had enough evidence to convict him, but did not plead guilty to him. It means he admitted.
Ferguson, 13400 blocks of the unincorporated Garden Circle Court in St. Louis County, will be sentenced on February 8.
Prosecutors said they were under the influence of alcohol at the time of the crash and were acting as negligence around 4 pm on April 11, 2018. Ferguson pulled from a parking lot in southern St. Louis County to Remei Ferry Road, but handed it over to an oncoming vehicle.
Jacob Kaiser, 20 in St. Louis County, rides a motorcycle south on the road and hits a Ferguson SUV. Kaiser died in the hospital, police said at the time.
The Ferguson SUV continued and ignited after colliding with a pump at a nearby Phillips 66 / Texaco gas station. He was taken to the hospital with a moderate injury.
"If you want to avoid harming others or killing someone and putting them in jail, drive after drinking," said Wesley Bell, a St. Louis County prosecutor, in a statement announcing his plea. Please don't. "
Shake off the slump in the afternoon with the frequently shared quirky news of the day, handcrafted by our online news editors.
St. Louis County man enters plea in fatal DWI motorcycle crash | Law and order Source link St. Louis County man enters plea in fatal DWI motorcycle crash | Law and order