Santa Ana
St. Louis Woman Sentenced to 20 Years for Killing Her Sister – St. Louis, Missouri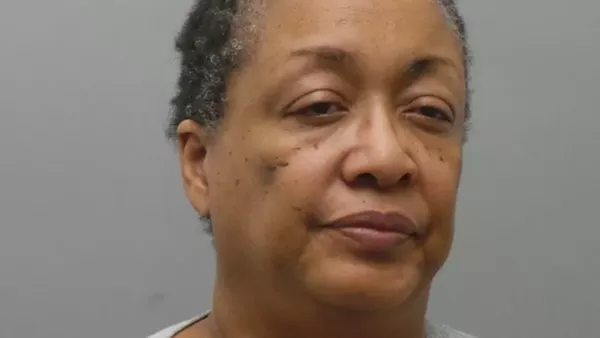 St. Louis, Missouri 2021-01-14 16:52:00 –
A woman in St. Louis County, who killed her sister in 2018, was sentenced to 20 years in prison today.
Sylvia Browne, 60, was found guilty of a second murder and armed criminal procedure in a 59-year-old Brenda Brown shooting.
The sisters lived together in 2500 blocks of Dukeland Drive, an unincorporated part of the county between Florissant and Spanish Lake. On September 10, 2018, county police stopped at their home after someone who knew Browns was worried and asked police to check them.
In a ranch-style house, police found Brenda Brown's body, but her sister was gone. Sylvia Browne was originally thought to be missing and at risk, but when police found her, she admitted that she had killed her sister.
She told investigators that she was in debt and didn't want to tell Brenda Brown. Sylvia Browne said she originally planned to kill her as a murder-suicide, but fled after shooting her sister.
She was originally charged with first-class murder, but admitted that her 20-year sentence had reduced her charges as part of an arrangement with a St. Louis County prosecutor.
"I'm sorry for the great pain," she said in a video conference from prison. "I love my sister."
According to a spokesman for the prosecution, some of her relatives watched the minutes in videos from Kansas City and Metro East. Due to the pandemic, the court is still closed to face-to-face trials.

Tips and feedback are welcome. Send an email to the author at doyle.murphy@riverfronttimes.com or follow us on Twitter. @DoyleMurphy..
Sign up for our weekly newsletter to keep up-to-date with news, things to do, and places to eat directly in your inbox.
Follow us on Facebook twitter And Instagram.


St. Louis Woman Sentenced to 20 Years for Killing Her Sister Source link St. Louis Woman Sentenced to 20 Years for Killing Her Sister