Fresno
Statement from University President: Task Force to review naming of University library – Fresno, California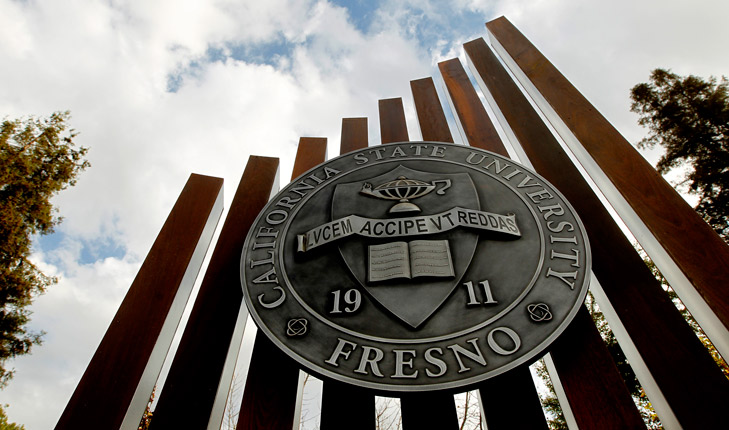 Fresno, California 2021-11-29 18:56:08 –
Dear campus community,
I am writing today to share with you a very disturbing history that has recently become apparent, urging the Task Force to consider naming a university library.
Last week, my senior leadership team and I said that Henry Madden had a deep anti-Semitic view and Nazis, as reflected in his own writings and dissertations in our library's special collections. I noticed that I have the sympathy of. These views are completely contrary to Fresno's core values ​​of diversity, equity and inclusiveness, and the campus community's commitment to living according to those values. The views attributed to Dr. Madden go beyond allegations. They reflect his own words and his beliefs recorded in documents curated and donated to the library before he died.
The library has had Madden's name since 1981, but we recently learned that his personal dissertation expresses a clear anti-Semitic hatred. The writing is part of a special collection donated by Madden Estate to the Library in 1982, and, like many collections of dissertations, imposes a stipulation that it will be sealed until August 2007. This information was passed on to senior leaders this semester after the doctor. .. Bradley W. Hart shared the first findings from this 2018 project, Hitler's American Friends, with students in a class under the guidance of Dr. Lori Clune. Thanks to Dr. Hart, Dr. Kroon and their students for revealing this information. A clear review of the document by Dr. Hart has taken steps to create a task force to initiate a formal review.
We recognize that this news has a profound impact on people in our community in many ways. First and foremost, to members of our Jewish community, against both historical and ongoing anti-Semitism, where we stand with you and continue to exist in our society too. I want you to know that you are there. As soon as I learned this information, I shared it with Jerry Mann, the chairman of the President's Council of Jewish Leaders, who shared it with the Council. We thank them for their willingness to work with us to ensure a safe and comprehensive campus community.
This situation demonstrates the need for honest scrutiny — the willingness to reassess historic decisions to name campus buildings in honor and memorial. It is me who consistently sees how these decisions match current and future values, while at the same time establishing a process that enables us to act on new information that may undermine these values. It is our duty.
I asked Michael Lukens, Executive Director of Government Relations, to chair the group responsible for verifying the names of campus libraries. Dr. Jill Fields, Dr. Hart, a colleague of my cabinet, and the President's Jewish Leaders Council, a professor of history and founding director of Jewish studies, have a group of Task Force students, faculty, staff, and community leaders. We are working hard to identify. Collectively, this task force will work quickly over the coming weeks and months to develop processes that will help move the campus forward and protect its position as a community leader. This task force will also discuss compliance with the system-wide naming policy with the Prime Minister's Office. Share the progress of the work of this task force while it is in progress.
Our work to create inclusive communities remains essential. I still have a lot to do. We know that by working together, we will continue to lead this effort. All of us are very disappointed to learn this information, but it is also an important opportunity for us to double our commitment. We need to take the time to create a process that ensures that the names of buildings and major campus areas are consistent with the values ​​of our community and reflect the shared spirit of discovery, diversity and distinction. ..
With gratitude
Saúl Jiménez-Sandoval, President of the University
Statement from University President: Task Force to review naming of University library Source link Statement from University President: Task Force to review naming of University library