Boston
Striking new mural unveiled in Chinatown celebrates history, community – Boston, Massachusetts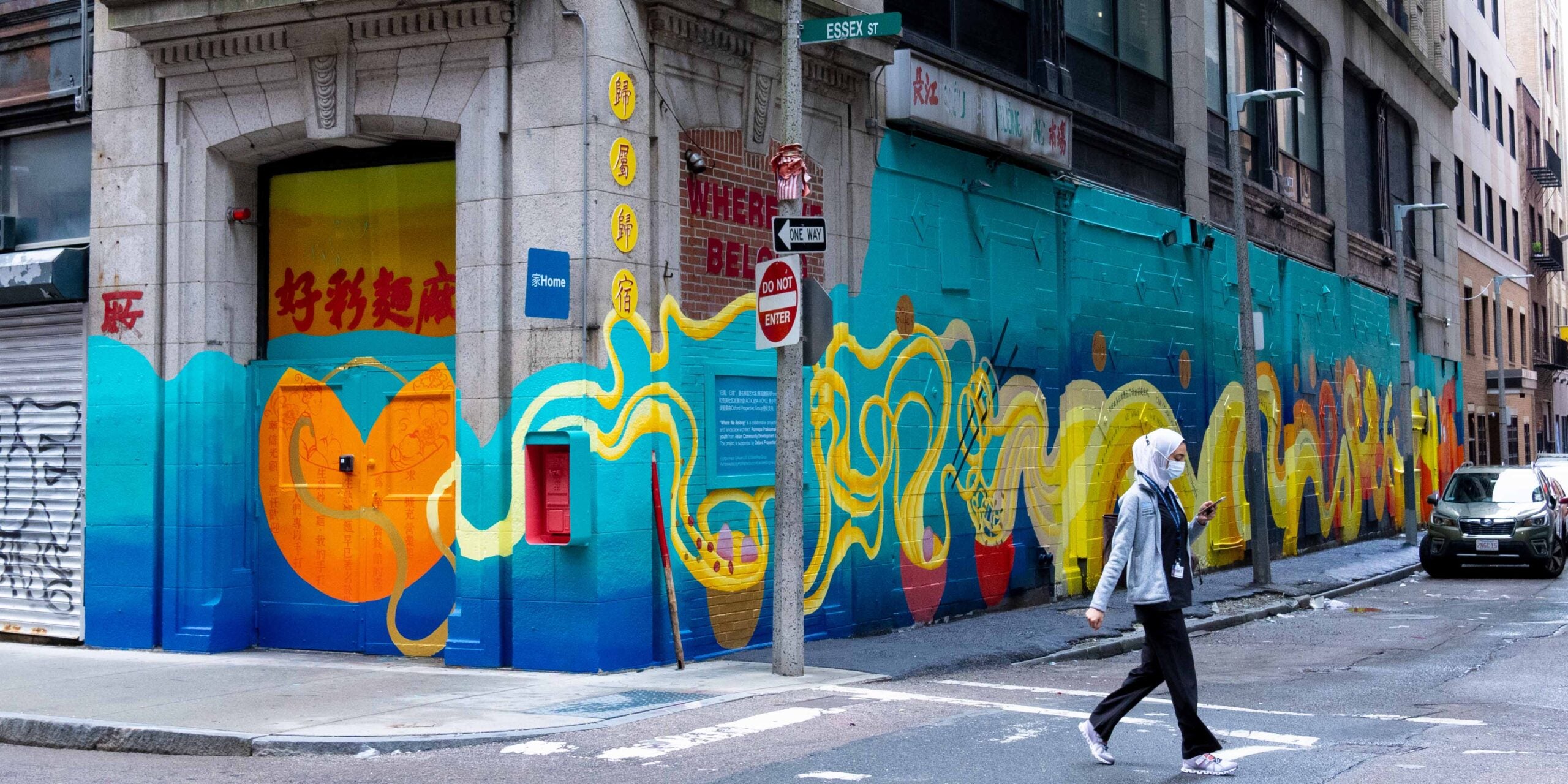 Boston, Massachusetts 2021-07-19 23:58:02 –
local
"It's a kind of reaction to Chinatown's gentrification, and this is where people really belong."
Just a few blocks from the MBTA stop in Chinatown, a colorful, community-inspired 150-foot-long mural was unveiled.
The mural titled "Where We Belong" is 79 Essex St, the old site of Ho Toy Noodle Company. The side of is wrapped around Oxford Street side. It was designed and implemented by artist and landscape architect Ponnapa Prakkamakul in collaboration with the Asian Community Development Organization and the Oxford Properties Group, which currently owns the building.
"How do I like [the name] It's a question, and a statement at about the same time … it's "I believe it belongs here," but it still feels like I'm really looking for it, "said Prakka Makuru. "It's a kind of reaction to Chinatown's gentrification, and this is where people really belong."
The Oxford Property Group worked with ACDC to request a mural for the wall. ACDC was already working on expanding Chinatown's "cultural footprint" along the neighboring northern block.
"Our goal is to maintain the identity of the neighborhood, foster a sense of belonging and create a vibrant and enjoyable space for the inhabitants," ACDC wrote in a statement to Boston.com. "This site provided a great opportunity to further expand Chinatown's footprint and create additional cultural anchors along the northern edge of Chinatown …. Chinatown Identity, Community Story, Hot Toy Noodle Company. I saw a great opportunity to collaborate to revitalize this corner of Chinatown with images celebrating its history. "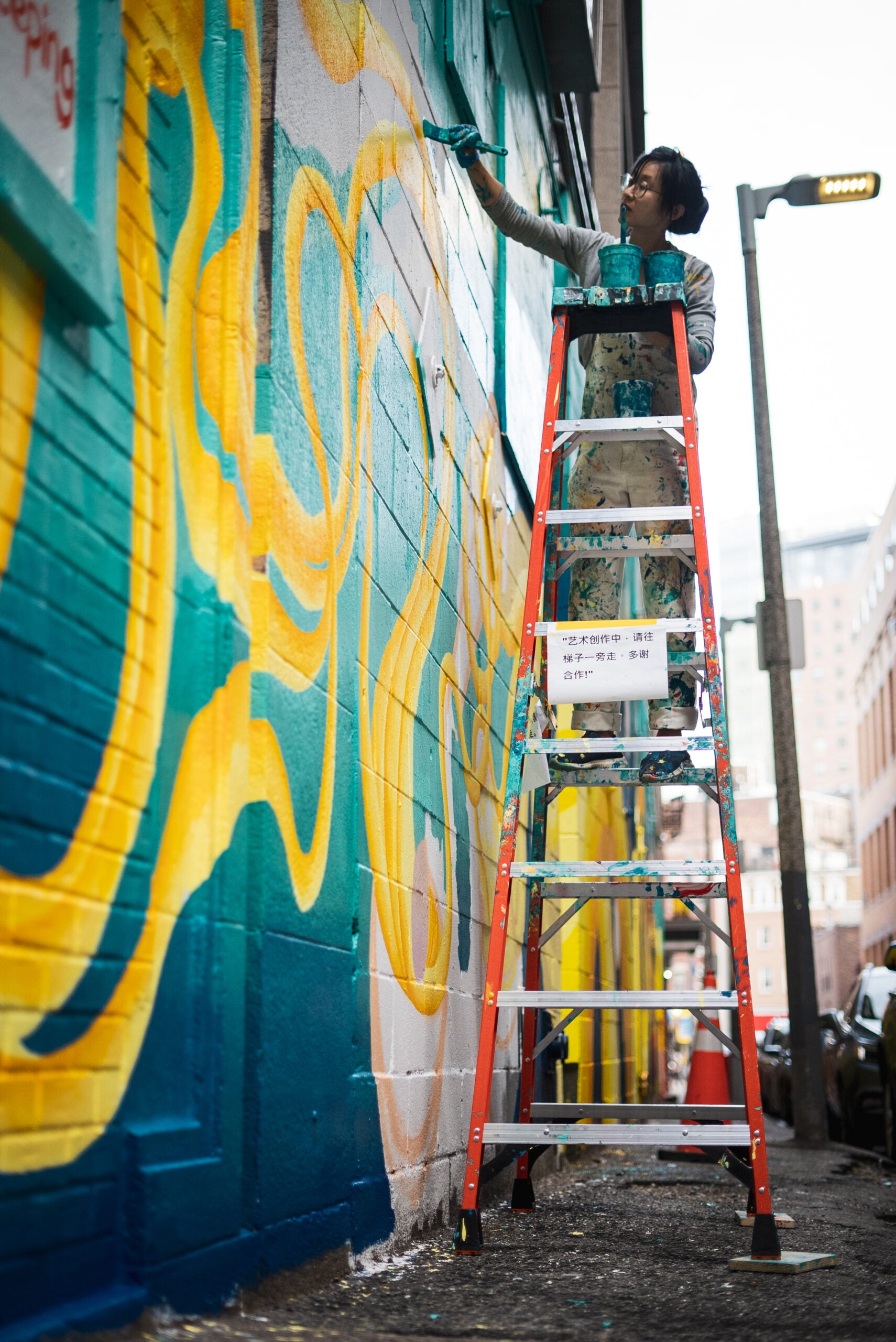 Prakkamakul sought to honor the noodle company and its beloved owner, Jeff Wong. She looked up Yelp reviews to understand what business meant and talked to locals about Wong. Prakkamakul brought ideas to a youth storytelling workshop hosted by ACDC's A-VOYCE program and created designs based on sketches and feedback.
"Now I wanted to know how noodles shape the domestic culture," she said. "There was talk of traditional noodles such as wedding noodles and New Year's noodles, home and restaurant versions, and birthday noodles … I chose some quotes from the workshop because they are written on the wall. Hopefully those who read these will feel connected to their memory of the noodles. "
It features a design in which various noodles and a red dragon representing won are intertwined in a message written in English and Chinese calligraphy. Colors also make sense.
"When I was painting, some people came and told me that the factory had a sign that they felt connected to-I know they had arrived in Chinatown. Every time I see the sign, "she said. "Since the sign was removed after the building was sold, the sign I made for" Where We Belong "in Chinese was the same color as the old sign. So I hope this will be a new landmark they can connect to. "
This was Plakka Makuru's first outdoor mural, which took about three weeks, eight to ten hours, to create. One day it was a challenge, but she, ACDC, and Oxford Property are happy with the result.
"We believe that murals like Ponapa are essential to fostering community pride, especially in historic districts like Chinatown," said Mark Magawan, vice president of development at Oxford Property Group. I told Boston.com. "Ponapa has connected to the community and its history at a very deep level. Incorporating their memories, visions and aspirations into her final work. The community reflects themselves in the murals. Seeing is important to us, and Ponapa's work has done it. "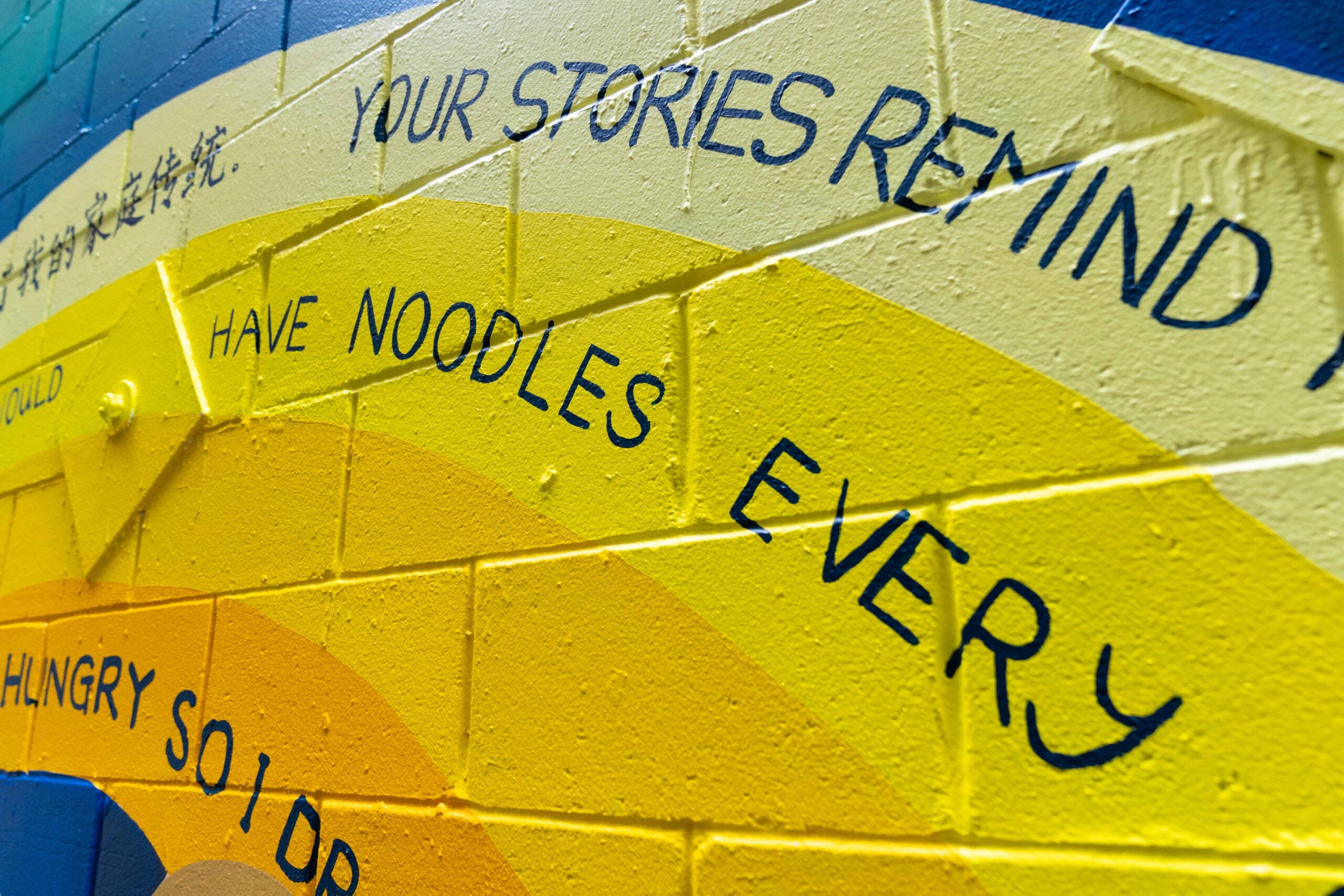 ACDC helped Prakkamakuru create a four-letter poem in Traditional Chinese for the mural names 歸屬, 歸 屬 "gui shu, gui su". The first part means belonging or feeling of belonging, and the second part means home, place to return, or destination / support.
"This beautiful artwork by Ponapa will undoubtedly start a new conversation about what Chinatown means for working-class migrants here, and after a particularly tough year it. We hope that will uplift and connect our community, "ACDC writes. "I believe this mural will help people to be more relaxed in Chinatown and have a stake in the future."
Newsletter registration
Keep all the latest news from Boston.com up to date


Striking new mural unveiled in Chinatown celebrates history, community Source link Striking new mural unveiled in Chinatown celebrates history, community