Bakersfield
Tasty to the core: Tehachapi growers report lighter apple crop this season | News – Bakersfield, California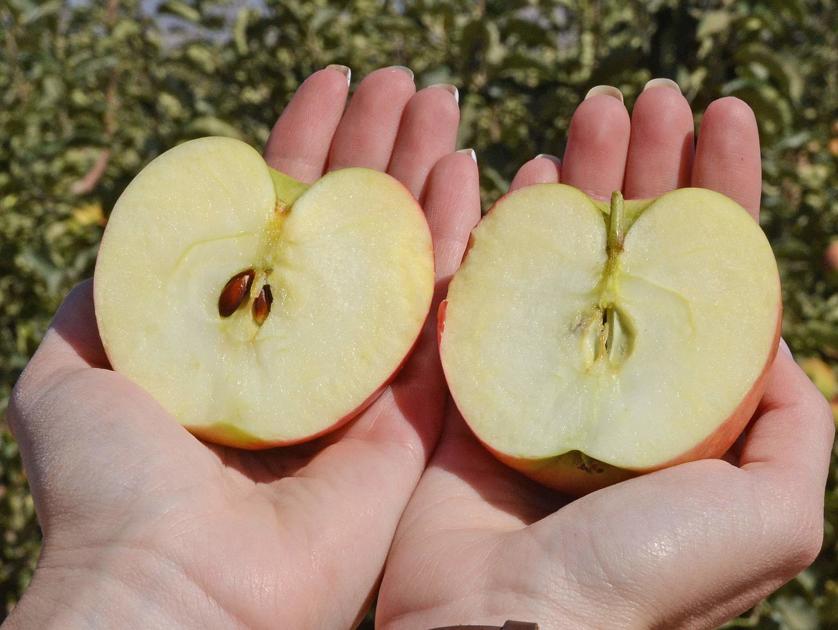 Bakersfield, California 2020-09-24 19:00:00 –
Tehachapi has long been known for some of the best tree-ripened apples in the country. Local growers, however, are reporting a lighter crop this year due to a number of mitigating factors such as the recent heat waves as well as area critters feeding from the orchards.
Orchards are either already open or will be opened by this weekend for U-pick and We-pick varieties of apples in addition to other fresh produce and fruit-related products.
The following orchards and farms are open this season:
Pulford's Appletree Orchard
Located at 19440 Highline Road, Pulford's Appletree Orchard opened on Labor Day.
"It's definitely going to be a shorter season. The crop is a little bit lighter this year," said Andrew Pulford.
Pulford said the recent heat waves as well as other variables in the spring contributed to a reduced crop this year.
"This year, we are celebrating our 25th harvest at our Highline orchard. In light of everything that has happened in 2020, we are hoping that everyone will come out to the orchard and enjoy a tradition that has been a big part of our family and our community," Pulford said.
Although Pulford's has already sold out on a few varieties, the orchard still has 10 to 12 pre-picked varieties still available. In addition, the public can pick from featured sauces, jams and baked goods.
Depending on availability of fruit, hours of operation are seven days a week from 9 a.m. to 5 p.m. through the end of October, possibly the first part of November. Masks are required around the fruit stand. Call 822-5021 for more information or for directions or visit pulfordappletreeorchard.com.
One of the few produce businesses that operates year-round in Tehachapi is Moessner Farm Café & Store located at 25000 Bear Valley Road.
"It wasn't as good of a season as I anticipated because the weather was so hot, but we had a good crop of tomatoes," said owner Mike Moessner.
Although Moessner sells few apples these days, he has expanded his business by selling fresh produce at his store and handcrafted sandwiches and food items prepared in his café open Friday through Sunday, from noon to 6 p.m.
The café features outdoor seating and a to-go menu, and will begin offering delivery starting in November. Inside the store, you will also find jams, jellies and fresh pastries.
Call 821-0924 or visit moessnerfarmcafeandstore.square.site/ for more information.
Located at 21192 Old Town Road, owners Scott and Susie Crooke offer fresh veggie boxes every other week that include a variety of produce such as beets, lettuce, tomatoes and zucchini.
"I grow a lot of succulents and houseplants as well and I have bundles of dried lavender," said Susie Crooke.
Susie reported the heat has affected her cut flowers; however, her other crops have not been otherwise affected adversely.
A pumpkin patch will open Oct. 3, 4, 10 and 11. Socially distanced succulent pumpkin classes will also be held Sept. 24 and 26 and Oct. 3.
Hours are Thursdays from 3 to 6 p.m. and Saturdays from 10 a.m. to 4 p.m. year-round. For more information, call 750-2019 or visit tangleweedfarm.com.
Located at 19042 Cherry Lane, Knaus Apple Ranch will open to U-pick of its Red Delicious and Golden Delicious varieties starting Sept. 24.
Due to the recent heat waves, Alice Knaus said she saw a lighter crop this year.
"The birds and the squirrels have really taken their fair share, too," said Knaus.
Due to the coronavirus pandemic, the ranch has a limited amount of gift shop items on the premises with various products available; however the popular jellies and other food products will not be sold this year.
Hours of operation are Thursday through Sunday from 9 a.m. to 4 p.m. Call 822-4142 for more information or for directions or visit knausappleranch.com.
Located at 22455 Lumas Lane, Dries Farms has offered U-pick raspberries since last July and will continue through October.
"We have a little bit of apple picking starting this weekend through a couple of weeks," said Margaret Dries.
Pumpkin picking has already begun and will continue until gone. Dries also has 150 lavender plants available. Lavender products are sold year-round and include essential oils. Dries also picks and dries their own herbs, which are pre-packaged.
Dries said she saw a fair crop of apples this year, but the deer and ground squirrels have taken their fair share.
Hours of operation are seven days a week, preferably 9 a.m. to 4 p.m. For more information, call 444-0835 or visit their Facebook page.
Located at 13500 Highline Road, Kolesar's Orchard opened Sept. 18. U-pick varieties will continue for a few weekends until gone. Varieties include Johnathans and Golden Delicious as well as other varieties of apples.
The cost is $20 for one peck bag (about 10 pounds) or $30 for one half bushel bag (about 18 to 20 pounds). Bags to put the apples in are located in the box to your right as you enter the orchard.
The bags to put your apples in are located in the box. This is located to your right as you enter the orchard.
"Take the bag, go pick, and then you drop off the money in the money box located at the stand," writes John Kolesar on his Facebook page.
Bring exact change and masks for everyone 8 years old and older.
Hours of operation are Friday, Saturday and Sunday, from 9 a.m. to 3 p.m.
Located at 20916 Steuber Road, Ha's Apple Farm began more than 30 years ago and offers "Four Seasons of Flavors."
Members of the Ha's family are found at the Farmers Market from 4 to 7 p.m. every Thursday until the end of the season. In addition, they have a complete listing of available products at the online store located at hasapplefarms.com.
They have since expanded their fruit and fruit product line to include seasonally available grapes, melons, pears, peaches, persimmons and pomegranates. They offer dried fruits, fruit rolls and brittles, jams, jellies, butters, syrups and vinegars.