World
The discovery of children buried in Mexico sheds new light on the Aztec customs timeline: "The most dying were infants."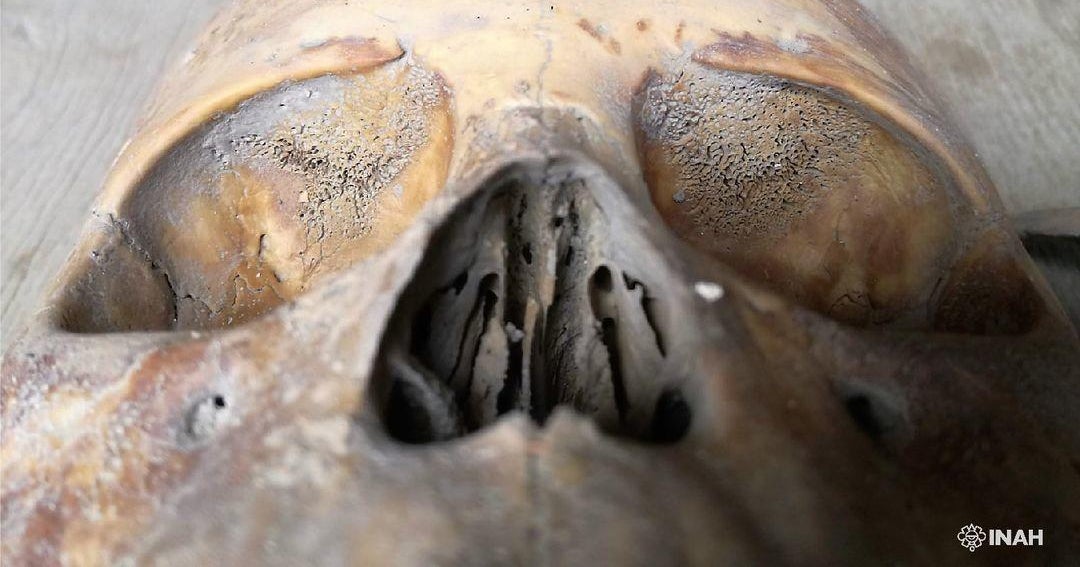 Four Mexican children were buried in rituals and tomb offerings in the years following the Spanish conquest, suggesting that pre-Hispanic customs continued for some time after the collapse of the Aztec Empire. ..
National Institute of Anthropological History Said on monday Burials of children from newborns to girls aged 6 to 8 have been found in a working-class district just north of Mexico City's historic center.
When the Spaniards conquered the Aztec capital in 1521, they quickly expelled the indigenous Mexicans to the edge of the city, securing a center for the Spaniards-only home.
Archaeologists estimate that the children were buried in the layers of the Earth from 1521 to 1620. The Spaniards quickly outlawed most pre-Hispanic rituals and religious practices, but researchers found evidence that children were buried in Aztec-style burial goods.
The youngest newborn was buried in a pot around another pot. The bulbous shape of the pot is thought to mimic the shape of the uterus, and it was not clear whether the child died prenatally or postnatally.
"Three years ago, we excavated in front of the land we are currently working in. Again, we found three burials for adults and four burials for children in the early colonial era." Juan Carlos Campos Varela said, Archaeologist in charge of the project. "In other words, adding the children we have today and those children, the evidence shows that infants were the deadliest, at least in this neighborhood of Kotur."
Another offering found at this location contained bird bones in a water-related blue-colored ceramic pot.
The older girl was buried in a large clay Aztec-style figurine depicting a woman holding a child. Her skull showed signs of anemia, malnutrition, or possible infection. This is a sign that the indigenous people's lives have been difficult in the years following the conquest.
"Since the four burials of babies have no evidence of ritual sacrifice, the cause of their death-will be determined by physical anthropological examination-will be more related to the time of the crisis," the study said. Tokoro said.
In December, archaeologists announced that they had found another house on the outskirts of the city center, where 13 large clay ceremonial Aztec incense burners had been carefully buried after the conquest. This suggests that pre-Hispanic beliefs and customs have continued for some time.
The incense burners were carefully filled with patterns that could refer to the Aztec calendar and were covered with sun-dried bricks to hide them.


The discovery of children buried in Mexico sheds new light on the Aztec customs timeline: "The most dying were infants."
Source link The discovery of children buried in Mexico sheds new light on the Aztec customs timeline: "The most dying were infants."