Atlanta
The verdict on 3 new Atlanta restaurants: Lucian Books and Wine, Nur Kitchen, and Poach Social – Atlanta, Georgia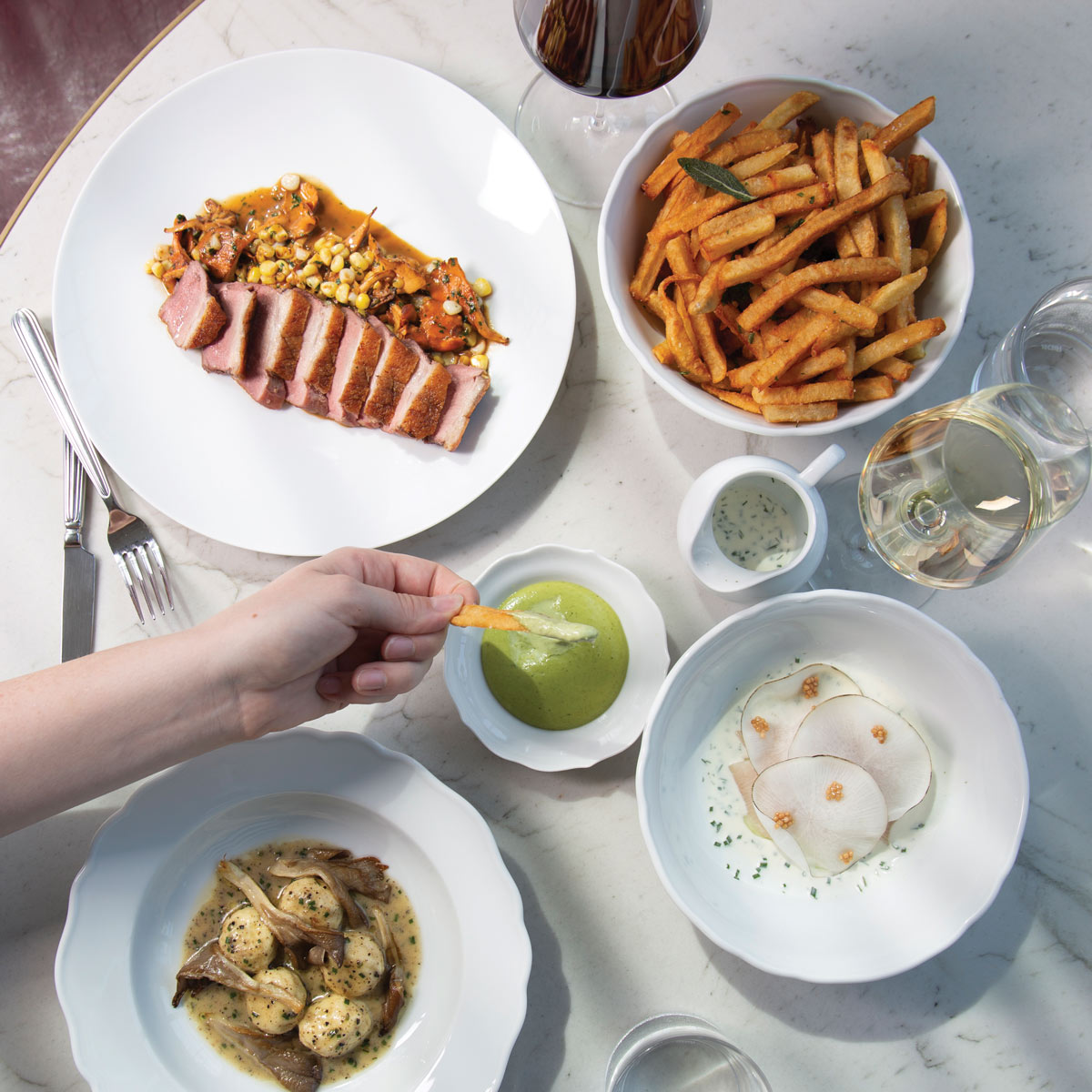 Atlanta, Georgia 2021-08-02 14:35:52 –
Lucian Books and Wine
At the restaurant in the deepest part of Backhead, named after the great artist, some things can go wrong. As the name implies, it expresses its dedication to "books and wine." .. Cigars too! Therefore, it was the cheerful and beautifully appointed Katie Barringer and Jordan Smelt. Bright and intimate new wine bar It succeeds the way it does. Ballinger's mission here is "books and culture." A fan of the restaurant-named painter Lucian Freud, he is responsible for the handsome array of artistic titles lined up on one wall of the dining room. Previously, Cakes & Ale and Bread & Butterfly Smelt were beverage directors. He is a fluent guide to the wine list (like a wine chapbook), including a selection of glass wine options. If the wine cellar is full, the Radha is not full. That's fine. Designed by chef Brian Hendrickson (another cake and ale bowl), the tightly focused menu requires only a handful of entrees, some entrees, and sorrel mayonnaise to order. There is a bowl of french fries. A dish of raw butter yellowtail and thinly sliced ​​black radish is dressed with buttermilk sprinkled with vinegar on the tableside. The amazing delicacy of Hendrickson's Ricotta Nudy is offset by the luscious Boulemonte soil truffles and Maitake mushrooms. Butter sauce, strip streaks, roast duck-there are some abundant here, but it's not overwhelming anywhere. Like his boss, Hendrickson knows how much joy exists with a light touch. 3005 Peachtree Road, back head

Null kitchen
Shay Ravi It's hard to pin. Among the descendants of Turkey and Libya who grew up in Tel Aviv, and the Atlantans since 2015, the far-flung chef has taken advantage of his soulful Mediterranean cuisine. Staple houseRyan Smith. For the past two years since he left the popular downtown restaurant Rozina Bakerhouse & Coffee, these fans have only been able to get the solution by engaging in Lavi's catering business, Let's Eat. But now, fortunately for all of us, he's back behind the restaurant stove in Nur Kitchen.
batter. When I visited recently, Nur's request for a meze platter was answered with a magical array of gorgeously constructed small plates. Each was the highest grade. Especially fascinating is the sour eggplant dip, whose smoky complexity reminded me of a little mezcal, and a little dill, a little za'atar, and a little-well, in fact a generous amount of incredible amounts. Soft wood-baked beet salad-olive oil. Tzatziki, Baba ghanoush, understated cherry tomato salad — these simple yet perfectly finished dishes have been praised all day long, but more, such as fried mussels and garlic scordalia sandwiches, lamb chops with fennel butter, etc. Extensive menu items should also be mentioned, and daily fish specials. In most cases, there is no mistake. Every day, Nur Kitchen offers a limited amount of chicken and lamb shawarma, but it was too late to order. It's a good reason to put the drive back. I don't really need an excuse. 7130 Buford Highway, 678-691-3821

Pouch social
Every neighborhood deserves a reliable breakfast spot, and Summerhill has new candidates at Pouch Social, a cute little cafe on the same corner square as Talat Market. Owned by Ronnie Mallow and Brian Mitchell, the pouch features some of the oldest credibles such as shrimp and grit, avocado toast, egg benedict, brioche French toast, along with some creative fancy flights such as watermelon and goat cheese salad. It offers. What pleases Farro and Quinoa, and one identified crowd: a chicken sandwich fried in brioche bread. I was intrigued by the sound of the sandwich, which was a combination of eggs, bacon, tomato jam and arugula and pickled red onions, but the taste was not very cohesive. Sweet jam seemed to belong to a completely different dish. But I fell in love with One Love. This is a Jamaican-style sorrel beverage with warm tones from ginger and other spices, just tart is enough, just sweet. Cozy velvet chairs decorate the stylish dining room of the porch social. Some tables on the front patio overlook the sleepy Ormond Street. 112 Ormond Street, Summerhill, 678-974-7324

appear: Kimchi Joy
If the Korean food recently served at Rias Bluebird has a particularly homemade taste, there is a good reason for it: they are prepared by a family of seven under the guidance of Kajokim-or she. Instagram post, "Our Mom" ​​as is sometimes called. Kim's parents work in construction and design, which can lead to job instability. "You need to open a restaurant at any time late," says Oniu Kim, the eldest of five siblings involved in Kimchi Joy, which starts in April and pops up about twice a month. At Rias in Grant Park.
Often focused on Korean classics such as bulgogi and japchae, the dinner menu follows Kim's whims. For a week, it could be a subtly spicy duck doritan — chicken stewed with potatoes and carrots. Another bibimbap and chilled cucumber soup. In winter, Kimchi wants to focus on preparing "a place where Korean food really shines". Oniu Kim said: .. "I know everyone says their mom is the best cook," Kim says. "But we say so, and I believe it is true." @kimchijoyatl
This article appeared in the August 2021 issue.