Tucson
Tucson High alumni who died in WWII honored at walkway dedication | Local news – Tucson, Arizona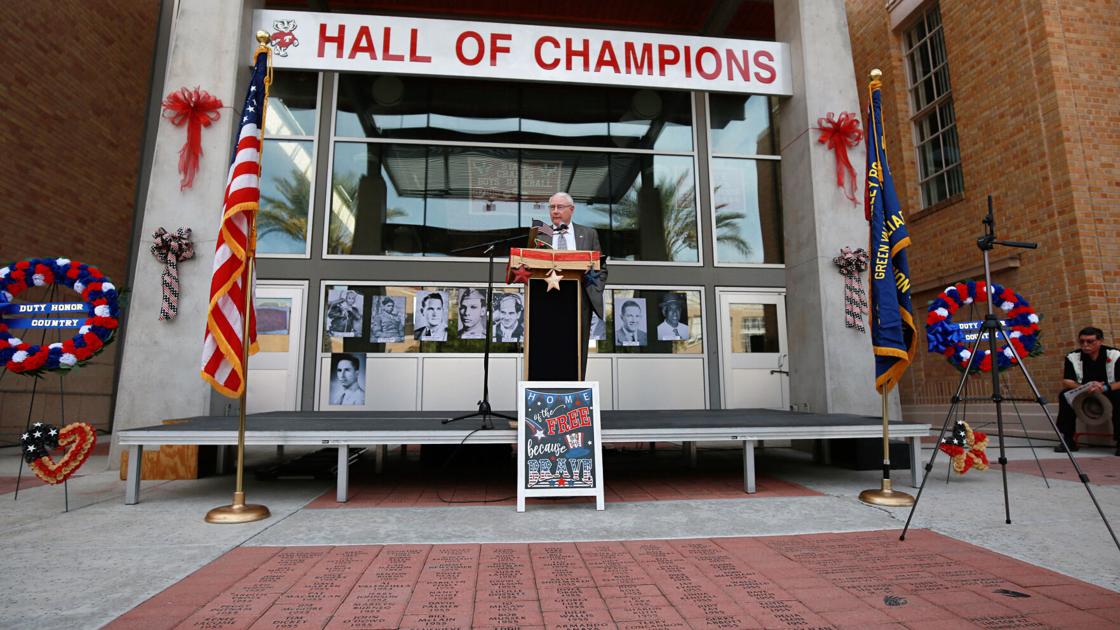 Tucson, Arizona 2021-10-24 15:30:00 –
The memory of 143 Tucson High School graduates who died during World War II was honored this weekend for their dedication to the brick corridor outside the school's Champion Hall.
The bricks on the sidewalk were engraved with the name of the deceased. Bricks were purchased as a memorial by family and friends.
The Tucson Badger Foundation sold bricks and created passageways alongside other brick passageways dedicated to those purchased as monuments to other war veterans and other graduates.
Money from the sale of bricks (minus the cost of bricks and sculptures) was added to the Badger Foundation's Scholarships and Donation Fund. Currently, 11 former Tucson high school students are using these scholarships to promote education.
Jerry Strutz, President of the Badger Foundation Board, presided over Saturday's dedication. This included a keynote speech by Mike Butler, a former Marine Corps colonel who graduated from THS in 1962.
Following the keynote, the names of graduates killed in World War II, the Vietnam War, and Afghanistan were sometimes read by families.
Before, during, and after the dedication ceremony, attendees were invited to see the gallery exhibition in the main building curated by Victoria and Scott Huff. The exhibits included World War II souvenirs, but the photographs and articles were a big attraction. All graduates who died during the war were represented by photographs and articles telling their story.
Tucson High alumni who died in WWII honored at walkway dedication | Local news Source link Tucson High alumni who died in WWII honored at walkway dedication | Local news