Life Style
UKFT has successfully completed British Textiles Week 21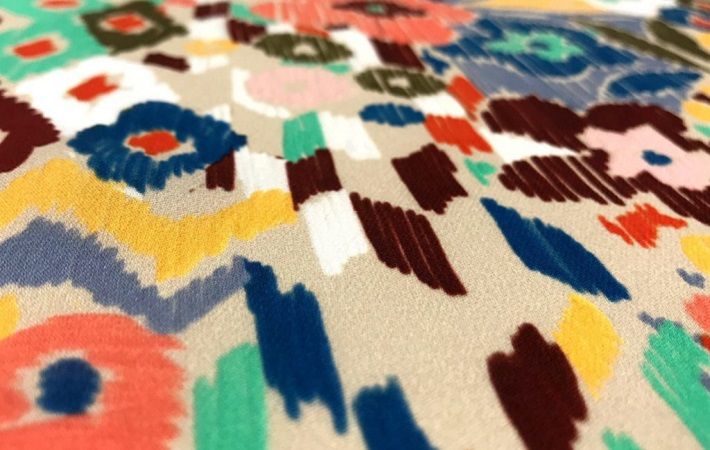 NS
UK Fashion & Textile Association (UKFT)
The UK's largest network of fashion and textile companies, has successfully completed British Textile Week 21 from September 13th to 17th. This year's theme is
British textile company
Developed for the post-pandemic world.
In this year's showcase, UKFT captured some of the most interesting and dynamic manufacturers, brands and designers in the UK textile industry as a whole. From gorgeous worsted fabrics to bold tweed and finest cashmere, original prints and eye-catching embroidery, next-generation technical textiles and a variety of threads, each organization will vary.
As part of UKFT's British Textile Week 21, a panel of industry leaders at a roundtable explained that UK textile mills are new products while ensuring that sustainability is at the forefront of business decisions. We are incorporating new ways of working and development.
The UK Fashion & Textile Association (UKFT), the largest network of British fashion and textile companies, has successfully completed British Textile Week 21 from September 13th to 17th. Celebrate the creative concept developed by the British textile company for the post-pandemic world.
The global epidemic has forced most companies and industries to do a lot, but the turmoil of life has been difficult, but the witty British textile companies are opening up new niches and processes. We had the opportunity to streamline and explore new markets and applications for our products.
Most export-centric companies want to return to travel abroad when things settle down, but the focus on stock-backed collections, brand stories, and digital communication tools can last in the long run. Is part of some change.
Companies such as Johnstons of Elgin, Abraham Moon, County Brook, Harris Tweed Hebrides, MYB Textiles and Laurent Garigue are leveraging new technologies, developing new products, focusing on innovation, looking to new markets and the UK. Raises the flag and tells the story behind it. According to UKFT, brands are embracing seasonal changes and purchasing patterns, truly advancing sustainable initiatives, supporting responsible production and looking back.
UKFT coordinated the project with the generous support of The Clothworkers' Company and Campaign for Wool.
Fiber2Fashion News Desk (KD)


UKFT has successfully completed British Textiles Week 21
Source link UKFT has successfully completed British Textiles Week 21