Bakersfield
Uncontested races on the June ballot | News – Bakersfield, California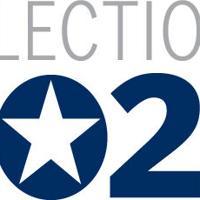 Bakersfield, California 2022-05-14 19:00:00 –
The June primary ballot has five candidates who literally have no choice of defeat.
The next five offices either run only the incumbent files, or as in the case of the 32nd Parliamentary District, there is no incumbent and only one person applied for the run, and the candidates were not opposed.
In the 32nd district race, R-Bakersfield's Vince Fong is running without opposition after three terms in the 34th parliamentary district, a move prompted by the recent constituency change. District 32 includes parts of Irvine, Bakersfield, Bodfish, Rebec, Porterville, Ridge Crest, Tehachapi, Visalia and more.
At the Kern County Principal's office, Mary C. Barlow has not been campaigning against her since she was appointed in 2017. She was elected for her first full term in 2018. Barlow oversees the education program and support department of 47 Kern County Schools. A district serving more than 198,000 students.
Cynthia Zimmer, a lawyer in the Kern County district, is running for reelection without opposition. She was elected to her first office in June 2018. Zimmer counts the charges of serial killer Kelly Hastings. Billy Ray Johnson, "Eastside Lapist". According to the county website, Corey Johnson, who tried to kill three and a few others in Kern County's longest gang trial in history, is one of her most important job achievements.
Kern County Sheriff Donnie Youngblood is running without opposition to the fifth term. He was first elected in 2006. Youngblood has previously stated that he has made significant progress towards completing the changes stipulated in the agreement with the State Ministry of Justice, and he has made a good start before the agreement is signed.
Treasury Secretary Kern County-Tax collector Jordan Kaufman is running comfortably. Kaufman has served two terms since he was first elected in 2014.
Uncontested races on the June ballot | News Source link Uncontested races on the June ballot | News