New Orleans
'Unmask our kids!' Parents protest COVID rules at Ascension Parish School Board meeting | Ascension – New Orleans, Louisiana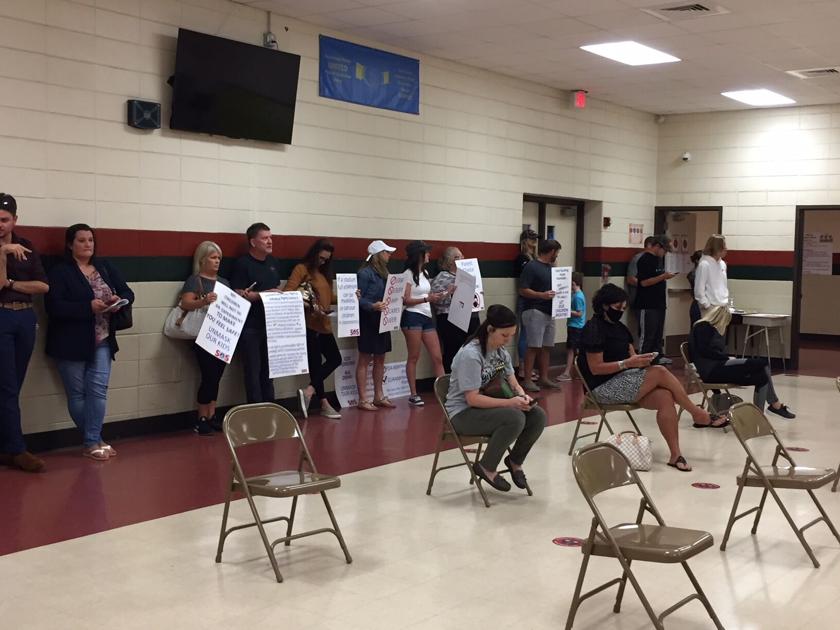 New Orleans, Louisiana 2021-10-19 21:30:00 –
At the Ascension Parish School Board Meeting on Tuesday night, a group of parents protested and put up a sign criticizing a five-year-old student and a policy of requiring masks indoors.
Some sign messages say, "My kids are not an experiment to reassure you." "If a stadium full of people can be maskless, then the kids in the classroom can be maskless too!" "Remove our kids' masks!"
The school board follows the obligation of Governor John Bell Edward's state-wide indoor masks, including schools and colleges from kindergarten to high school. It came into effect on August 2nd and has been extended twice. The first time is September 1st and the second time is October 27th.
Governor John Bel Edwards said Tuesday that he would resume his Louisiana indoor mask mission for another month, recognizing the requirement to cover his face …
Protesters of the Central Junior High School school board mission stood behind the cafeteria where the meeting was held, but did not speak at the meeting.
The Board's policy on public comments is that requests for public comments can be made before the meeting, but they must be on the agenda item. There was no mask policy on the agenda of the meeting on Tuesday.
After the meeting, protesters of the student's Maskman date refused to comment on the record on The Advocate.
Protesters to members of the school board, along with messages from the "Louisiana people" to the governor and other state officials, legislators, mayors, city councils, parliamentary councils, boards of education, and sheriffs. I handed out the handouts.
The handout criticized various coronavirus-related safety measures.
"You wait while the tyrant attacks our most basic right to life and free labor rights, uses fear and tyranny to lock us home and attack our physical autonomy. I was doing it, "said the leaflet. "While our children were deprived of education, you waited, were fooled by political pseudoscience, and parents protested Mask's obligations, shortening the school board meeting. rice field."
The board of directors continued uninterrupted on Tuesday, covering all agenda items and adjourning in the usual way.


'Unmask our kids!' Parents protest COVID rules at Ascension Parish School Board meeting | Ascension Source link 'Unmask our kids!' Parents protest COVID rules at Ascension Parish School Board meeting | Ascension