Colorado Springs
Vote for your favorite Giving Tuesday participation gift – UCCS Communique – Colorado Springs, Colorado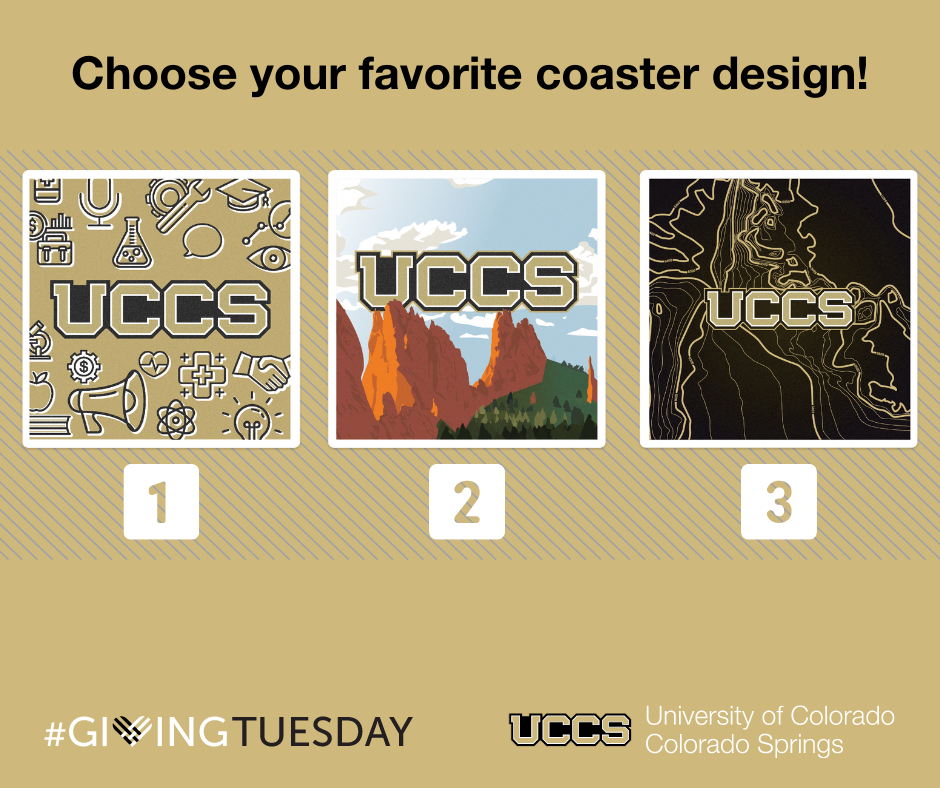 Colorado Springs, Colorado 2021-09-15 15:06:20 –
The UCCS Alumni and Annual Donations Department has announced that the campus community will once again decide on a gift for the 2021 Giving Tuesday campaign, "Give Today," through a social media vote from September 16th to 23rd. Change tomorrow. "
This year's gift is the third of a four-year collectable coaster set featuring custom artwork on campus and Colorado Springs. 2021 coaster options include a collection of educational icons, a garden of gods, or a topographic map of the campus area.
Voting will take place from September 16th to September 23rd on Facebook and Twitter's main UCSS and alumni social media accounts. The award-winning design will be used on coasters and will be announced in early November.
UCCS Facebook
UCCS Twitter
UCCS Alumni Facebook
UCCS Alumni Twitter
Gifts will be sent to all GivingTuesday donors who make a one-time donation of at least $ 60 or a monthly regular gift of $ 5.
Donors have donated more than $ 544,500 to student scholarships and other important programs over the last six years of the GivingTuesday campaign. This year's annual Donation Day will take place on November 30, 2021 and will feature 18 stories about UCSS students and programs.


Vote for your favorite Giving Tuesday participation gift – UCCS Communique Source link Vote for your favorite Giving Tuesday participation gift – UCCS Communique