New Orleans
Walker Beery, New Orleans 9-year-old fighting cancer during COVID-19 pandemic dies – New Orleans, Louisiana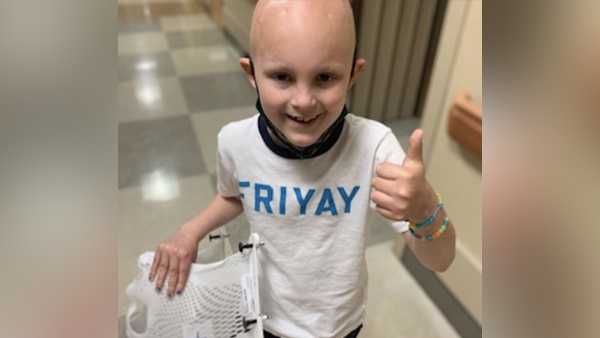 New Orleans, Louisiana 2021-09-06 00:10:00 –
To Walker. Severely fight brain tumors in July. He wanted to find a way to give DSKI hope, so he launched the children who took part in the fight. I started it because the NTWA kids had so much time with me. After passing through the cancer, the movement took off KIDSLL A by launching a branch holding lemonade and launching sales to fund a pediatric brain tumor that documents everything on social media sites like Instagram. It is the movement of the country to do. We are surprised at him every day. Whatever the credit you know, he's so strong in this fight that we're just following him after spending time in Birmingham. He returns home in August for his family praying for miracles. This time one has arrived. Walker's past Saturday nights are surrounded by his beloved family who make his life a reality in this battle, and their USEC A is memorable.
Walker Beer, New Orleans 9-year-old COVID-19 Pandemic Fights Cancer During Death
A 9-year-old Walker Beer, who was fighting a brain tumor in a COVID-19 pandemic, has died. About a month ago, I first talked about his fight and how he and his parents set up a non-profit organization to bring awareness of this issue. Then, on August 12, we provided the latest information on Walker. His family was worried that New Orleans beds would be full of COVID-19 patients and would not receive the care they needed. Walker was diagnosed with a rare brain tumor two years ago and recently launched "Kids Join the Fight." This is a non-profit organization that raises funds to raise awareness of childhood brain tumors. "I started because I didn't want my children to have the pain of getting cancer," Walker said on July 26. Walker died Saturday night. According to his family, he was surrounded by friends and family in New Orleans when he died. Click here for more information and donations for Kids Join the Fight.
Walker Beery, New Orleans 9-year-old fighting cancer during COVID-19 pandemic dies Source link Walker Beery, New Orleans 9-year-old fighting cancer during COVID-19 pandemic dies