Colorado Springs
"We can do extraordinary things if we are true to ourselves" – UCCS Communique – Colorado Springs, Colorado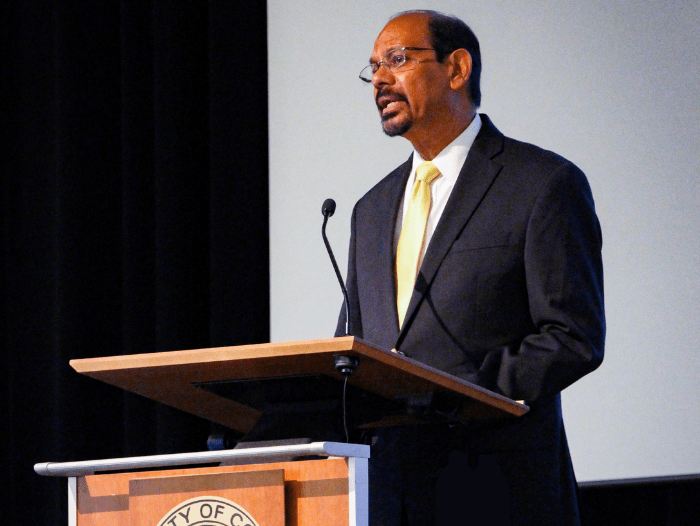 Colorado Springs, Colorado 2021-10-08 12:44:35 –
In a state speech on campus on October 7, Prime Minister Venkat Reddi demonstrated the success of the UCSS community as he remained true to the spirit of the university.
The annual State of the Campus speech highlights the success of past academic years and talks about the obstacles the campus may face in the future. This year, in addition to live-streaming to the campus, a live audience attended an event at Burger Hall.
Lady began her speech by sharing the story of Mirai Nagasu '20, a two-time Olympic athlete who graduated from business college.
"Mirai knew she wanted a lot from her life," Lady said. "She wanted to be an elite athlete. She wanted to get a college degree. She wanted to build a successful future. She didn't want to choose the only path. That's why Mirai chose all of them. "
"Mirai's story teaches us that if we are honest with ourselves, we can do extraordinary things, no matter how difficult," Lady continued. .. "In the face of challenges, we succeeded because we remained loyal to who we were."
In the course of his speech, Reddy illustrated the success of the past year by showing how each is linked to one of the seven core values ​​of UCSS.
Balanced education and research
In line with the value of UCCS's balanced education and research, Reddy cited a record year of sponsored research funding. Despite the pandemic influence, the university witnessed an exceptional year for research activities, with each faculty member producing an average of three peer-reviewed works.
Student success, comprehensive diversity
In line with the values ​​of student success and inclusive diversity, the university has invested heavily in physical space and support services. This includes the newly expanded MOSAIC and LGBTQIA + Resource Center, the redesigned T. Rowe Price Career and Innovation Center, the expanded Office of Diversity, Equity and Inclusion, and additional mental health for all students, faculty and staff. Includes health counselor and mental health support.
Dynamic and responsible growth, innovation
In line with the value of Dynamic Responsible Growth and Innovation, Lady talked about two upcoming initiatives. The new annex of the UCCS Engineering and Applied Sciences Building and the Kevin W. O'Neill Cybersecurity Education and Research Center, which expands the university. Cyberspace educational ability. Other successes include strong registration at the William J. Sidis Sports Medicine and Performance Center, resilience research and training programs from the Lidahill Human Resilience Institute, and integration of cyberspace education at all six UCCS universities. Included the success of the academic program of. ..
collaboration
Finally, Reddy demonstrated the synergies of UCSS and Colorado Springs, discussing the core values ​​of university collaboration. Collaborative initiatives with the community bring new business to Colorado Springs and improve the quality of life at Pikes Peak through new partnerships with the U.S. Space Force, UCCS EPIIC venture attractors and artistic performance, resilience training, and workforce development. It is now possible to make efforts to make it. region.
Integration
Reddy pointed out that it was the university's ultimate core value, integrity, that enabled the university to overcome last year's challenges and successes.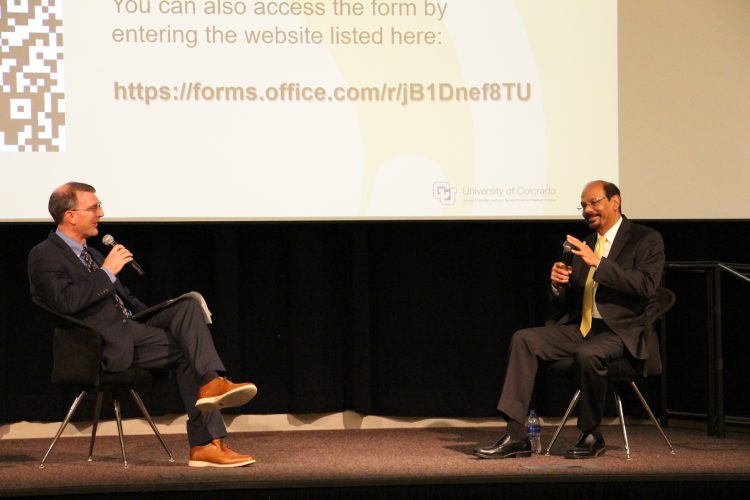 "In the midst of a difficult year, our community has done tremendous things," Lady said. "Whether we are navigating an issue or deciding what to do next, we are successful because we know who we are. Our core values Our commitment and belief in has had a positive impact on the university as a whole. "
Lady concludes his remarks by ending the story of Nagasu, who shared that Business Class at UCSS taught her to think about the heritage she is building for the future.
"Mirai shared that she created a legacy of courage, remained loyal to herself, and wanted to never give up," Lady said. "She wants to encourage future generations of women, athletes and students to pursue their dreams, no matter how big, and not to answer'no'. "
"Mirai learned this lesson here at UCSS," Lady concludes. "So I hope you always remember the importance of our work. They listen when we teach our students. When we support our values, they notice. We are shaping future generations, and when we are faithful to the spirit of UCSS, we can be confident, we are shaping them better. "
Campus conditions included a live Q & A with Prime Minister Lady, moderated by Deputy Prime Minister for Marketing and Communications Chris Valentine.
To hear the Prime Minister's remarks and questions and answers 2021 UCCS Campus Address State online.


"We can do extraordinary things if we are true to ourselves" – UCCS Communique Source link "We can do extraordinary things if we are true to ourselves" – UCCS Communique