New Orleans
Well-grounded: Ray McKneely scores three TDs for Denham Springs in 28-7 win over Live Oak | High School Sports – New Orleans, Louisiana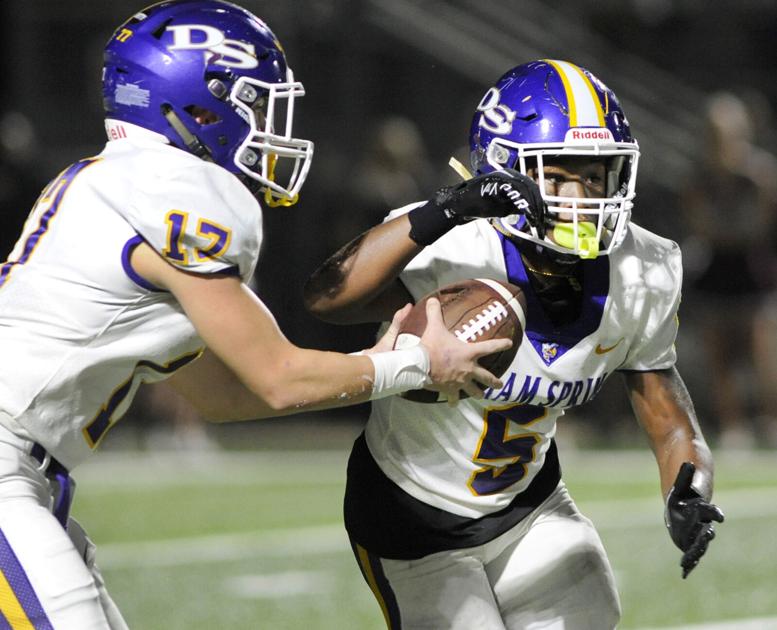 New Orleans, Louisiana 2021-10-23 16:32:00 –
Ray for rescue? It certainly worked in Denham Springs on Friday night.
Running back Ray Mack Neely ran 84 yards with a 22-carry, scoring three touchdowns and winning the Yellow Jacket 28-7 against Live Oak.
The home win resulted in two consecutive losses and gave DSHS (4-3, 1-2) the first victory of the season in District 4-5A. The Yellow Jacket made a statement in a 218-yard rush in 49 attempts.
Mika Harrison won another TD for the winner in a 39-yard run. The game was the first of two games in DSHS 4-5A play against rivals in the Parish of Livingston. The yellow jacket will travel to play Walker (3-4, 1-2) in the 9th week.
TJ Maggie won the only LOHS (4-3, 0-3) TD in a 39-yard run.
ASCENSION CATHOLIC 57, EAST IBERVILLE 12: Bryce Leonard completed 11 of 14 passes of 222 yards and three TDs, leading ACHS (5-1, 2-0) to victory in District 7-1A.
Calvin Delone caught a 95-yard pass four times and a TD three times with a class 1A sixth-placed bulldog. Kaiprian caught four times at 92 yards.
Leonard is currently passing 505 yards in the last two ACHS games.
Catholic-PC44, Westminster Christian 14: In Opelousas, Catholic PCs won five consecutive possessions in the second and third quarters to dominate the 5-1A district match on Thursday night.
Five players also won the Hornets TD (4-4, 1-2). Hayden Elliott more than doubled the amount of Westminster attacks and ran 114 yards with 10 carries to speed up the CHSPC attack, which rushed 443 yards (6-2, 1-2).


Well-grounded: Ray McKneely scores three TDs for Denham Springs in 28-7 win over Live Oak | High School Sports Source link Well-grounded: Ray McKneely scores three TDs for Denham Springs in 28-7 win over Live Oak | High School Sports