Washington
What to Know on Sept. 26 – NBC4 Washington – Washington, District of Columbia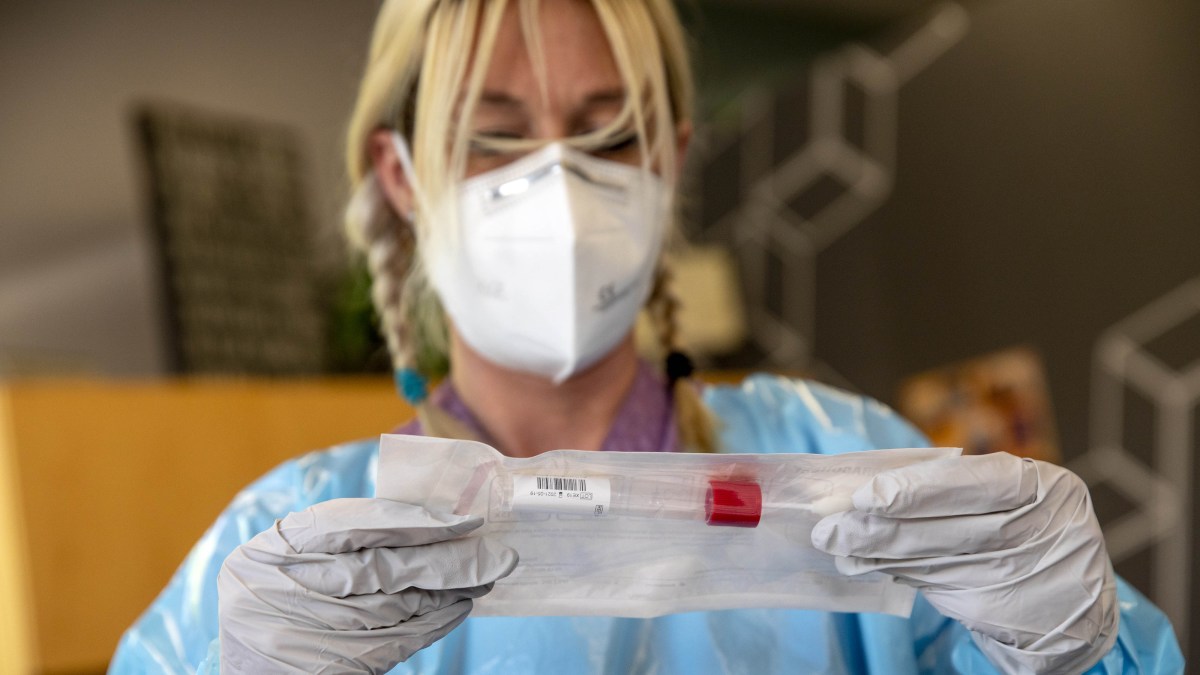 Washington, District of Columbia 2020-09-26 15:31:13 –
A judge sentenced a Maryland man to a year in the Charles County Detention Center for throwing parties that exceeded capacity restrictions at the beginning of the governor's coronavirus emergency order.
Shawn Marshall Myers, 42, of Hughesville was arrested in March when officers found more than 50 people hanging out around a bonfire at his home. At the time, gatherings were limited to 10 people in Maryland.
New statements from school officials indicates Thursday's proclamation that fall sports could return in the state of Maryland appears to have been a false start, one that penalized the emotions and mental state of public school student-athletes and those who support them, NBC Sports Washington reported.
Montgomery County Public Schools said guidance must be reviewed further. Then, the Public School Superintendents' Association of Maryland issued a statement saying that sports could return later than in-person school.
D.C. Public Schools buildings are being assessed to determine if they can be COVID-ready for some in-person learning to begin Nov. 9, sources told News4.
---
What the Data Shows
Seven-day moving averages of new cases are down from one week ago, to 45 in D.C., 461 in Maryland and 744 in Virginia.
However, new case numbers reported daily have gone up through the week.
D.C. added 52 cases Saturday, compared to 23 on Monday, the week's lowest point.
Virginia added 890 cases Saturday, significantly more than this week's low of 525 new cases on Wednesday.
Maryland added 613 cases on Saturday, higher than the week's low point of 344 cases on Tuesday.
However, reporting can fluctuate based on lab bandwidth, how many people get tested and the day of the week.
The map below shows the number of coronavirus cases diagnosed per 100,000 residents.
Coronavirus Cases in DC, Maryland and Virginia
COVID-19 cases by population in D.C. and by county in Maryland and Virginia
---
Local Coronavirus Headlines
---
Reopening Tracker
Prince George's County will allow tanning salons, banquet halls and other businesses to open with restrictions. It adjusted some other rules on Wednesday, too. Read more.
Montgomery and Prince George's counties are among those that did not enter phase three with the state of Maryland. Here's a roundup of counties in our area.
Maryland Gov. Larry Hogan said he has authorized all public schools in the state to begin "safely" reopening because state metrics on the coronavirus show improvements. The state "strongly suggests" that local school districts bring students back into schools but cannot force them to do so, Hogan said. Montgomery and Prince George's schools have both affirmed that they are not altering plans to hold classes online throughout the first half of the school year.
Private and parochial schools in Maryland can choose when to reopen after a back-and-forth between county health officials and the governor. Read more.
Prince George's County revisited its phase two reopening executive order due to an uptick in coronavirus cases, according to the county executive's office.
Virginia entered phase three reopening on July 1, loosening restrictions on restaurants, stores, gyms and pools. Northam has said more restrictions could be implemented if cases continue to grow.
D.C. entered phase two on June 22, allowing indoor dining, gyms, libraries and houses of worship to reopen with restrictions.
Montgomery County entered phase two on June 19, reopening with restrictions gyms, houses of worship, indoor dining and retail.
---
How to Stay Safe
There are ways to lower your risk of catching coronavirus. Here are guidelines from the CDC:
Anyone over the age of 2 should wear a mask or face covering. Keep it over your nose and mouth.
Wash your hands often. When you do, scrub with soap and water for at least 20 seconds. As a backup, use hand sanitizer with at least 60% alcohol.
Avoid close contact with anyone who lives outside your home. That means staying six feet away from anyone outside your circle, even if you're wearing masks.
Always cover coughs and sneezes.
Clean and disinfect frequently touched surfaces.