USA
17 dead, 24 wounded in shooting at Russian school with modified pistols and shirts with 'Nazi symbols'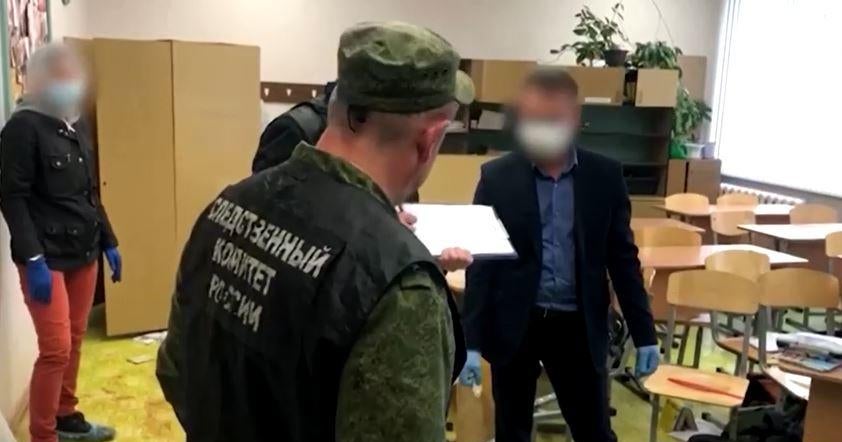 At least 17 people were killed and 24 wounded when gunmen opened fire inside a school in the Russian city of Izhevsk, about 600 miles east of Moscow, on Monday, authorities said. The perpetrator killed himself.
The Udmurt government said 17 people, including 11 children, were killed in the shooting. A Russian commission of inquiry said 24 people, including 22 children, were injured in the attack.
A Russian commission of inquiry identified the shooter as 34-year-old Artyom Kazantsev, a graduate of the same school, who said he was wearing a black T-shirt with "Nazi symbols" on it. No details about his motives have been revealed.
Kazantsev enrolled in School No. 88, which teaches children from grade school through high school, and is armed with two "traumatic" pistols (non-lethal firearms commonly used by law enforcement), which carry live ammunition. It was modified to fire. According to the National Guard's regional office, the weapons were obtained illegally.
Udmurtia's governor Alexander Brecharov said the shooter, who he said was registered as a patient in a psychiatric facility, committed suicide after the attack.
"Currently, investigators are searching his residence and investigating the character of the attacker, his views and the surrounding environment," the Russian commission of inquiry said in a statement on Monday. A check is being made on his adherence to the ideology of
A short video released by police showed the body of the shooter, dressed in black, on the blood-stained floor of the classroom.
Kremlin spokesman Dmitry Peskov said President Vladimir Putin "deeply mourned" the death and ordered "doctors, psychologists, neurosurgeons and other specialists" to be sent to the scene.
Local governor Alexander Bretcharov declared three days of mourning.
https://www.cbsnews.com/news/russia-school-shooting-gunman-converted-pistols-nazi-symbols-swastika-deaths-injuries/ 17 dead, 24 wounded in shooting at Russian school with modified pistols and shirts with 'Nazi symbols'