USA
House without a speaker as McCarthy fails to secure majority in six rounds of voting – live | US politics
Key events
Two days. Six votes. Still no Speaker of the House.
It's been a bizarre "Groundhog Day" on Capitol Hill, where the House of Representatives, which has a new Republican majority, is still gridlocked on who should become the next Speaker of the House. No other business can proceed until one is appointed. As we wrap up our US politics coverage for tonight, here are the key events of today:
After another three rounds of voting on Wednesday, California congressman Kevin McCarthy still does not have enough votes to be elected speaker, with 20 Republican holdouts, including a number of far-right Republican "rebels", blocking the former GOP leader from assuming the leadership of Republicans' new majority.

McCarthy has lost a total six leadership votes over the past two days.

As Republicans continue to negotiate over who should become the next speaker, McCarthy supporters are still optimistic that they might be able to bring enough GOP members around with political concessions to elect him tomorrow.

Meanwhile, some Republicans are eyeing an alternate candidate, including number two House Republican leader Steve Scalise, who survived a mass shooting attack on congressional Republicans in 2017.

Congressional Democrats, who lost the House majority in the 2022 midterm elections, are savoring the Republican chaos.

At 8pm ET, House Republicans narrowly succeeded in voting to adjourn the House until noon on Thursday, to give McCarthy and his allies more time to negotiate a deal before a seventh vote. Democrats almost succeeded in blocking this vote.
Democrats, now the minority in the House, are 'literally eating popcorn' as GOP flails
Democrats lost the majority in the 2022 midterm elections. But the new Republican House majority is so divided that a vote on who should become the speaker of the House has led to multiple days of gridlock and failure for California congressman Kevin McCarthy, who led House Republicans when they were in the minority, and expected to be voted in as speaker.
No normal business can begin in the House until the body has elected a speaker.
How are Democrats feeling? "They love this. They're literally eating popcorn," CNN's Anderson Cooper said.
And Democratic members of Congress also stayed "super united" tonight, almost succeeding in their effort to block House Republicans from adjourning tonight before holding another vote.
It's 'Groundhog Day' at the Capitol. And it may be Groundhog Day again tomorrow
It's been a weird day on Capitol Hill, as lawmakers finally sent themselves home after 8pm, after a second day of multiple failed votes for Kevin McCarthy as speaker of the house.
NPR's Deirdre Walsh dubbed it "Groundhog Day – congressional version".
Walsh noted that the standoff had turned the minutiae of congressional procedure into breaking news covered live on cable news.
Will McCarthy rally after two days of failure or will the GOP move on to Scalise?
Some Republicans are ready to move forward and take a vote on electing Steve Scalise, the current number two GOP House leader, as speaker of the house, CNN's Jamie Gangel reported ahead of the House's vote to adjourn for tonight.
Scalise, who was shot and seriously injured in a 2017 mass shooting that targeted congressional Republicans during a baseball practice outside Washington DC, is seen by some Republicans as a heroic figure for his demeanor in the wake of the shooting, which did not sway him or other Republicans away from their pro-gun, anti-gun control stances.
After years in which the death toll from rightwing political violence has far outpaced the toll from leftwing violence, some congressional Republicans see value in having a leader who personally survived a politically motivated attack that targeted Republican lawmakers.
"They want to be able to have that argument that the extremism is on both sides," CNN's Abby Phillip said.
But McCarthy supporters are feeling more optimistic that the next hours before the house adjourns at noon on Thursday might be enough to secure a deal which could result in a victory for McCarthy, congressional reporters said.
'Glimmers of hope' for McCarthy as speaker as House adjourns for more negotiation
As House Republicans have voted to adjourn for tonight, giving them more time to negotiate over their next vote for the new speaker of the house, CNN's Melanie Zanona said that Kevin McCarthy supporters see some "glimmers of hope" that, despite his failure in six previous votes, the California congressman might succeed in winning the leadership role.
Other Hill reporters saw "good signs for McCarthy".
After six votes over two days, the House pushes off new speaker vote until Thursday
In a vote that ended in shouts and confusion, with an CNN anchor asking, "Is this normal?" House Republicans narrowly succeeded in adjourning the House until noon on Wednesday, delaying a seventh vote on electing the speaker of the House.
The vote was 216-214.
CNN's Jake Tapper reported that there are rumors that Steve Scalise, the Louisiana congressman who previously served as the number two House Republican leader, may soon be tapped for a vote to serve as speaker and that the move to adjourn tonight could be designed to squash that effort to move on to a vote for Scalise rather than McCarthy.
With clock ticking down, GOP voting to adjourn, Dems voting to vote again
With less than five minutes left of voting, nearly all Republican House members have been voting to adjourn for the night, while all Democrats have been voting "no", with the goal of having another vote tonight in which Kevin McCarthy will once again lose the vote for speaker. Another vote tonight would be the fourth failed vote for McCarthy as speaker today and the seventh overall.
The House is now voting on whether to adjourn again until noon tomorrow to leave more time for negotiations among House Republicans on their pick for speaker.
Republicans are being advised to vote in favor of adjourning.
This is Lois Beckett picking up our live US politics coverage from Los Angeles.
Minutes ahead of the House's expected return for another evening leadership vote, CNN is reporting that Kevin McCarthy is hoping to get a majority of votes to adjourn again tonight, leaving more time for negotiations before the morning.
"If the vote were to happen tonight, he would almost certainly fail again," CNN's Manu Raju reports.
Raju said Democrats were expected to vote against adjourning before another vote tonight.
Here's an update from McCarthy, nabbed by CNN's Manu Raju:
The McCarthy-aligned Congressional Leadership Fund (CLF) and the Club for Growth – which hasn't supported McCarthy so far – have apparently reached an agreement. The two groups issued a joint statement backing McCarthy.
The CLF agreed not to spend in any safe Republican districts or engage in open GOP primaries for or against any Republican opponent. This was something Club for Growth, an influential conservative organization, had been pushing for. Rightwing Republicans opposed to McCarthy have been complaining that the CLF had unduly meddled in open seat primaries and worked against conservative candidates.
Biden appeared in Kentucky with McConnell
While Congress remained in disarray today, Joe Biden made an appearance in Kentucky alongside Senate Republican leader Mitch McConnell to tout a $1.6bn (£1.3bn) bridge borne out of the 2021 bipartisan infrastructure law.
"I believe it sends an important message to the entire country," Biden said, overlooking the bridge in Covington. "We can work together. We can get things done. We can move the nation forward, but just drop a little bit of our egos and focus on what is needed in the country."
McConnell echoed: "We all know these are really partisan times. But I always feel that no matter who gets elected, once it's all over, we ought to look for things that we can agree on and try to do those, even while we have big differences on other things."
The two leaders rarely appear together. The event marked a stark contrast to the chaos in Congress. "To have a Congress that can't function is just embarrassing," Biden said.
Kevin McCarthy's chances are still looking grim.
After meeting with him, far-right detractors remained determined to vote against him. Per CNN's Annie Grayer, rightwing congressman Matt Gaetz said he's prepared to keep voting "all month" against McCarthy.
And Lauren Boebert told CNN: "We need to get to a person that is a consensus candidate. And these folks need to realize that there is life after Kevin and they have to figure out how to get there."
Jill Biden was found to have a small lesion above her eye, the physician to the president said in a memo shared by the first lady's press secretary.
The lesion was found during a routine skin cancer screening and Biden will have a procedure to have it removed and examined.
Catch up on the day so far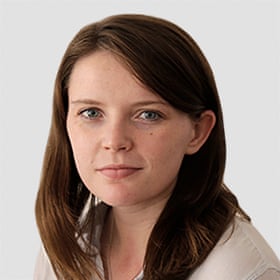 Joan E Greve
The House remained paralyzed on Wednesday, after Republican leader Kevin McCarthy failed for the sixth time to capture the speaker's gavel as his critics stood firm in their opposition to his candidacy. After the House adjourned for a few hours, McCarthy and his allies went into negotiations with the Republican holdouts without a clear path forward to end the standoff.
Here's a recap:
Punchbowl News' Andrew Desiderio spotted McCarthy heading into a meeting with his detractors.
Earlier, he told CNN's Manu Raju that McCarthy still thinks he can win. "We will get 218, will solve our problems and we will all work together," he reportedly said.
House is adjourning until 8pm ET
This will give members about three and a half hours to hash things out. McCarthy could try to make deals with Republican holdouts – or bow out.
In three rounds of voting today, the results have been exactly the same: Hakeem Jeffries 212, Kevin McCarthy 201, Byron Donalds 20, present 1.


https://www.theguardian.com/us-news/live/2023/jan/04/mccarthy-house-speaker-vote-republicans-trump-live-updates House without a speaker as McCarthy fails to secure majority in six rounds of voting – live | US politics