USA
Hundreds of Iranian schoolgirls targeted for mysterious poisoning as supreme leader calls for death penalty for 'unforgivable crime'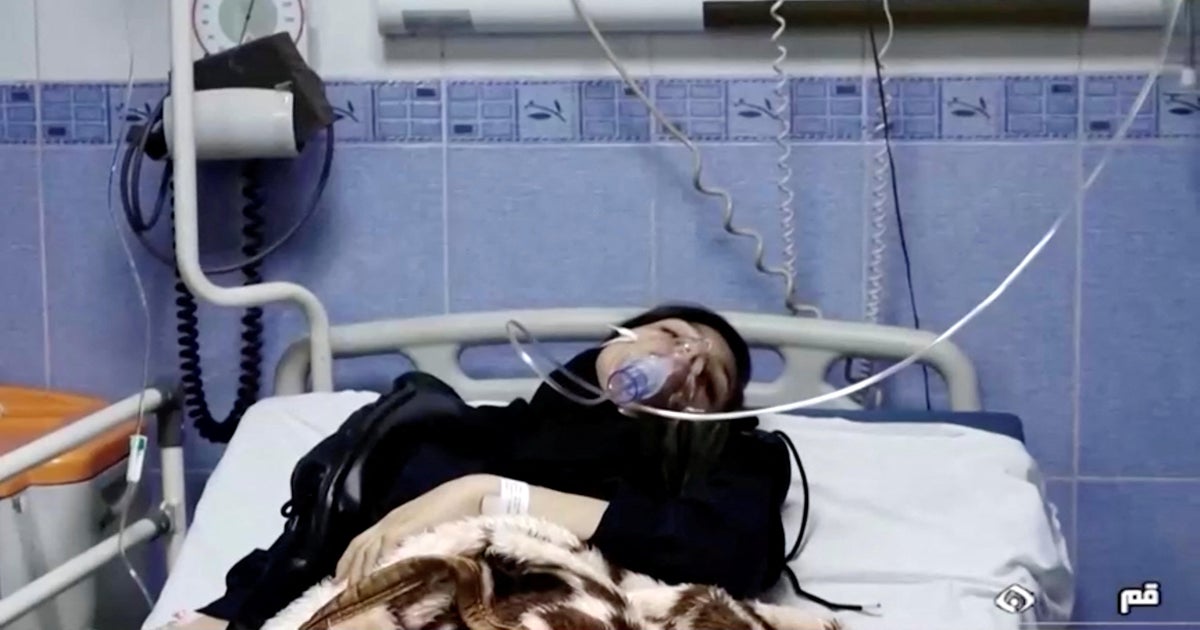 Iran's supreme leader Monday A series of mysterious addictions If crimes at girls' schools are proven to be willful, the perpetrators should be sentenced to death for committing "unforgivable crimes."
It was the first time that Supreme Leader Ayatollah Ali Khamenei, who has final say in all matters of the state, has spoken publicly about a suspected poisoning that began late last year and has sickened hundreds of children. .
Iranian officials have only acknowledged them in recent weeks and have not provided details about who might be behind the attacks or what chemicals were used. AfghanistanIran has no history of religious extremism targeting women's education.
Ayatollah Khamenei said, "If the poisoning of a student is proven, those behind this crime will face capital punishment and no amnesty," according to the state-run IRNA news agency.
Authorities have confirmed suspected attacks on more than 50 schools in 21 of Iran's 30 provinces since November. Some politicians have accused religious groups of opposing girls' education.
Iran's Interior Minister Ahmad Bahidi said last weekend that investigators had collected "suspicious samples" but did not give details. He called on the public to keep calm and accused an unknown enemy of fomenting fears that would undermine the Islamic Republic.
Vahidi said at least 52 schools were affected by the suspected poisoning, but Iranian media reports put the number at more than 60. At least he reportedly had one boys' school affected.
Social media is flooded with upset videos of parents and schoolgirls in emergency rooms with IVs in their arms.
Iran has imposed severe restrictions on independent media since nationwide protests erupted in September, making it difficult to identify the nature and scope of suspected poisonings.
On Monday, Iranian media reported that authorities had arrested Qom-based journalist Ali Poortabatabey, who had regularly reported on alleged poisoning. The hard-line Cayhan newspaper had an editorial calling for the arrest of a newspaper that had printed articles about the crisis critical of Iran's theocracy.
The protest was sparked by Death of Masa Amini, a young woman detained by the moral police on suspicion of violating the country's strict dress code. Iranian religious hardliners have been known to attack women they perceive as immodestly dressed in public. Women and girls continued to attend school and college.
Female students have taken part in recent protests, and one prominent Iranian activist who has spoken out against Iran's human rights abuses has accused the government, saying the female students are "paying the price". ing.
"Now Iranian girls are paying the price to fight against forced hijabs and are being poisoned by the government." New York-based activist Masih Alinejad tweeted.
In January the Ministry of Justice indicted three men. suspected conspiracy Started in Iran to kill Alinejad.
Children affected by the poisoning reportedly complained of headaches, heart palpitations, lethargy, or otherwise being unable to move. Some said it smelled of tangerines, chlorine, or cleaning agents.
At least 400 schoolchildren have reportedly fallen ill since November. In his statement, Interior Minister Bahidi said two girls were hospitalized due to underlying chronic illnesses. No fatalities have been reported.
Hundreds of schoolgirls report suffering from symptoms such as shortness of breath, nausea and dizziness after sensing "unpleasant" or "unknown" odors.
"Suddenly, a terrible stench spread, and I felt dizzy and fell to the ground," a high school girl said on a TV program.
A video was posted on social media showing children complaining of leg pain, stomach pain and dizziness as more attacks were reported on Sunday. is.
Another student named Parastou, from the western city of Borjeld, told the Ham Mihan newspaper that he "felt nauseous and severe pain in his chest" while his "legs went numb" after such an alleged attack. Told.
"Most of the students suffered from headaches, respiratory problems, lethargy, nausea and low blood pressure," said an emergency doctor at a hospital in the city.
The mystery surrounding the addiction has triggered a wave of anger across the country, sparking concern from UN agencies abroad and demanding action from authorities.
In a report aired by the state broadcaster, the mother of the affected student asked authorities to post a security guard at the school's main gate and activate surveillance cameras installed on the premises.
Education Minister Youssef Nouri apologized for the incident on state television on Sunday, declaring that "we fully understand the concerns of parents and are following this matter seriously."
At a meeting with Nouri in Qom, Grand Ayatollah Abdullah Javadi Amori called on the authorities to "resolve the matter as soon as possible to reassure the country."
"It's frightening to note that the cause of student addiction has not yet been identified," he said.
The World Health Organization documented a similar phenomenon in Afghanistan from 2009 to 2012, with hundreds of girls across the country complaining of foul odors and poisoning. No evidence was found to support the suspicion, and the WHO said it appeared to be a "mass psychogenic disease."
AFP contributed to this report.


https://www.cbsnews.com/news/schoolgirls-poisonined-ran-supreme-leader-urges-death-penalties-suspects/ Hundreds of Iranian schoolgirls targeted for mysterious poisoning as supreme leader calls for death penalty for 'unforgivable crime'