USA
Rescuers race to save boy who fell into 115-foot shaft in Vietnam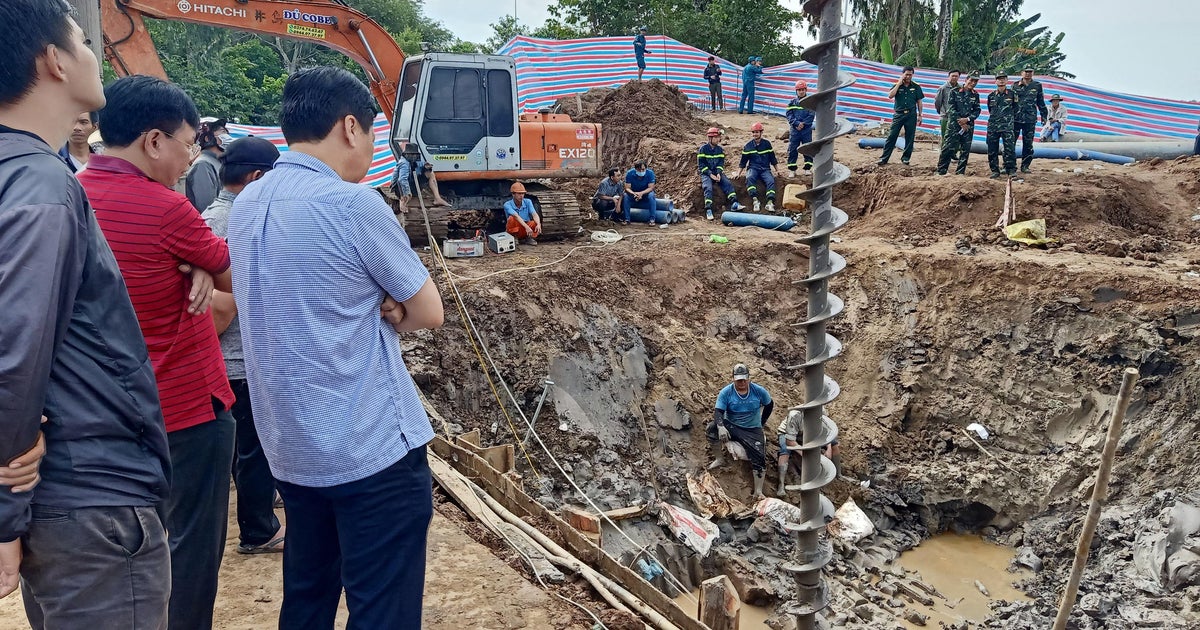 Hundreds of rescuers in Vietnam fought Monday to free a 10-year-old boy who fell into a 115-foot-deep hole at a construction site two days ago.
A boy named Tai Lee Hao Nam fell into the shaft of a hollow concrete pillar only 10 inches wide that had sunk as part of a new bridge in southern Dong Thap province, apparently looking for scrap metal.
"We are doing our best, but the boy's condition is still unknown."
According to media reports, rescuers tried to excavate and soften the surrounding soil in an attempt to pull up the pillar to save Nam.
According to Reuters, the boy was heard crying for help on Saturday morning shortly after falling into the mountain, but did not respond to rescue workers on Monday.
Authorities are "unsure about the boy's current condition. He was constantly being pumped into the pit with oxygen, but he stopped interacting with the outside world," Vietnam's Tuoi Tre newspaper reported.
It was raining Monday morning, hampering rescue efforts. newspaper reported.
Tan Binh District People's Committee chairman Huynh Van Noh told the newspaper, "The rescue operation has been suspended to wait for other vehicles and equipment to continue to rescue the boy. This is due to a change in the rescue plan. means," he said.
On Monday, Prime Minister Pham Minh Chin called on federal-level rescue teams to join the local government's efforts to save the boy.
Thank you for visiting CBS News.
Create a free account or log in
for more features.
https://www.cbsnews.com/news/boy-falls-115-foot-shaft-vietnam-rescue-effort/ Rescuers race to save boy who fell into 115-foot shaft in Vietnam