USA
Second Maryland officer seriously injured during search for armed suspect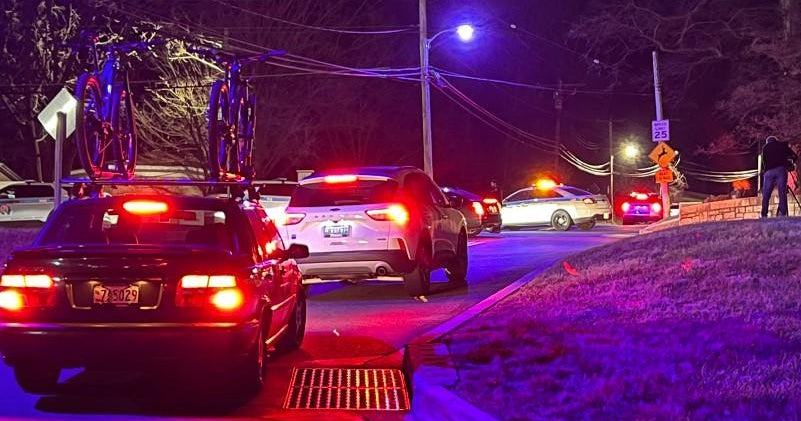 A Maryland police officer was seriously injured in the shooting Thursday night while searching for a suspect who injured another officer after he opened fire on police the previous afternoon.
Second officer shot multiple times, was on life support, CBS Baltimore report.
The wanted suspect, 24-year-old David Linthicum, was believed to be hiding in a wooded area in the Fallston area, officials told CBS Baltimore. Fallston is located about 25 miles northeast of Baltimore.
The FBI was also involved in the investigation. CBS Baltimore I also learned
Police have not determined whether the second shooting was related to the first, which occurred while police were responding to a call to the person at risk.
Baltimore County officers were called to a home on Powers Avenue in Cockeysville Wednesday afternoon to accompany a person whose family was in danger, police said in a statement. During the officer's exchange with Linthicum, he fired multiple shots, injuring one officer, police spokesman Joy Stewart said.The officer did not fire his weapon during the exchange. she said.
The injured officer was taken to a hospital, and authorities announced late Wednesday that the officer was released and is in good health.
Helicopters swirled over Wednesday as officials closed a road near a single-family home with a large lawn facing back to the forest, and a large number of police officers in the area, news outlets said. There was. Authorities urged residents to evacuate the area as a search for the man continued overnight.
Authorities announced early Thursday that several schools in the area would be closed for the day.
The search continued into Thursday night, when police ordered residents near the Cockeysville home to evacuate because linthicum was found in the area. Later, at about 9:30 pm, officials said another shot seriously injured an officer while law enforcement continued to search for the suspect.
Thank you for visiting CBS News.
Create a free account or log in
for more features.


https://www.cbsnews.com/news/second-maryland-officer-wounded-manhunt-armed-suspect-david-linthicum/ Second Maryland officer seriously injured during search for armed suspect