USA
Subway employee killed, two others injured in Washington subway shooting, police say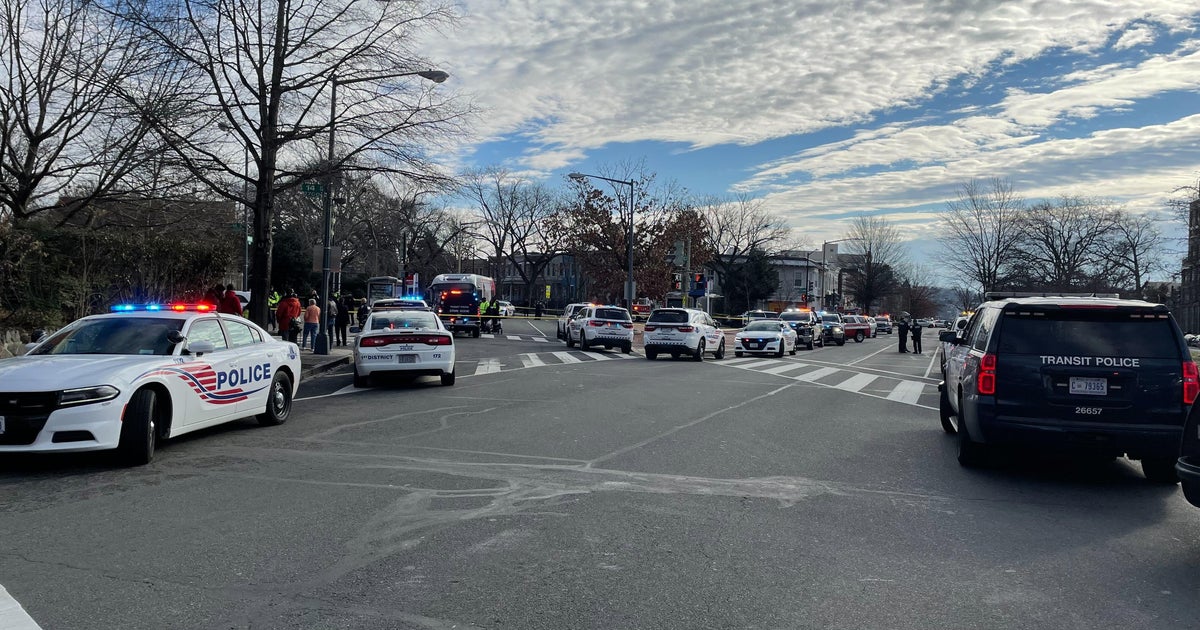 A man shot dead a traffic worker and injured two others near a subway station in Washington, D.C., on Wednesday morning, police said. suspect was taken into custody.
Authorities said transit riders helped subdue the suspect, who was identified by Metropolitan Police as 31-year-old Isaiah Trotman. He was arrested on charges of armed first-degree murder, armed kidnapping and assault with a dangerous weapon, police said.
The incident happened around 9 a.m., said Ashan Benedict, deputy chief of the Metropolitan Police Department. at a press conferenceBenedict said the suspect, who was not named, was on a subway bus and was "engaging" other passengers while "wielding" a weapon. He eventually chased a passenger who got off the bus, shot him and hit him in the leg.
Benedict said the passenger was taken to a local hospital and is being treated for non-life-threatening injuries.
The suspect then descended to the Potomac Avenue Metro station, where he engaged a person who said Benedict was trying to buy a Metro card. Another "quarrel" broke out and the man was shot in his leg. The suspect took the man to the turnstile. Benedict said the suspect's "intent" remained unknown, but at some point the injured man freed himself. He was also taken to hospital with non-life-threatening injuries.
Benedict said the suspect climbed onto a platform and engaged the woman while brandishing a weapon. It's not clear what happened next. rice field.
one employee, Identified by the Washington Metropolitan Area Transit Authority On Wednesday afternoon, 64-year-old Robert Cunningham tried to "intervene to protect this young woman," Benedict said, but was immediately shot. Cunningham, a power department mechanic, was declared dead at the scene.
"Our thoughts and prayers go out to him and his family, and to the heroic actions taken here today," Benedict said.
A second employee then engaged the shooter in an attempt to de-escalate the situation.
"After this person was shot, no one was shot, so I think he succeeded," Benedict said. A second employee also injured his hand and is receiving treatment.
The suspect remained at the station. According to Benedict, he was on the train, "walking around, brandishing a gun, talking to people at random."
"He's clearly upset about something. We don't know (what) at this point," Benedict said, adding that the investigation was aimed at "getting to the bottom of it."
At one point, "other individuals" at the station confronted the suspect, Benedict said.
"I wish I had been there sooner. Our officers were there within minutes of receiving a call for service, but our citizens, our community, to disarm this shooter. I cannot put a price on it," Benedict said. "I think they saved lives, which is commendable, but the fact that civilians have to intervene with armed militants is disturbing to me. The police will arrive within minutes, take the shooter into custody and proceed with the investigation."
Benedict said the suspect was still armed when police arrived at the scene, but later said his weapon was on the tracks. "Standing," he said, "and the victim and witnesses have since moved."
Benedict said the suspect was detained on the platform.
In a news release Wednesday night, police said there were initial reports of a fourth person being shot in the hand. I learned that I was owed
Police received a call about the incident on the bus around 9:20 a.m., but it was not clear when the officers arrived at the subway station, Benedict said.
Randy Clark, general manager and CEO of the Washington Metropolitan Transportation Authority, told reporters it was a "brutal day" for the agency's employees, and that the employee who was killed was a "hero." When asked what reassurance it would provide to riders who rely on the Metro system, Clark said the increased security the agency has added in recent months. emphasized.
"We're working hard. We've increased police patrols by 25 to 30 percent in the last six months," says Clark. "We have hired a mental health crisis intervention counselor. We are installing more videos and upgrading our video systems. Yes, but this is not a Metro-specific issue, it's a safety issue, it's an American gun violence issue."
WMATA said in a statement that the Metro flag would be lowered to half-mast "during this time of grief".
Mayor Muriel Bowser said the shootings emphasized the need to "get the guns out" of Washington, D.C.
"Whether it's on the subway, on the street, or in individual homes, we know that guns wreak havoc on our cities and nations, and we're all extremely committed to it. "We are working with Metro to ensure that our officers are working on this investigation and helping them in any way possible."


https://www.cbsnews.com/news/washington-dc-shooting-metro-employee-killed-subway-heroic-bystanders/ Subway employee killed, two others injured in Washington subway shooting, police say