USA
UK inflation falls from 10.5% to 10.1% amid ongoing cost of living crisis – business live | Inflation
UK inflation slowed faster than expected to 10.1% in January
Newsflash: UK inflation slowed to an annual rate of 10.1% in January, according to the Office for National Statistics' consumer prices index.
That indicates prices across the economy did not rise as quickly as expected in January after a 10.5% reading in December. Economists had predicted a rate of 10.3%.
Key events
Indian billionaire Gautam Adani's fightback against a US short seller will continue tomorrow, with senior executives from his Adani Group empire due to talk to bond investors.
Adani Group and two of its main subsidiaries will hold calls with bond investors on 16 and 21 February, according to Reuters, to give an update on a situation that has gripped the Indian business world.
Short seller Hindenburg Research in January accused Adani of the "largest con in corporate history", using offshore vehicles and debt to inflate the value of its shares. Adani has strenuously denied the allegations.
However, those denials, including a detailed attempt at a rebuttal of the allegations, have not stopped a share price slide amid severe scrutiny. Gautuam Adani's net worth has dropped by $69bn this year because of his enormous holdings, according to the Bloomberg billionaires index. Here is the Guardian's Jonathan Barrett yesterday on the latest troubles facing the group:
The beleaguered conglomerate Adani Group is facing an investigation by Indian regulators into fraud allegations made by the US investor Hindenburg Research, as a brief reprieve in pressure on its shares gives way to more selling.

The stock market rout has wiped more than US$125bn from the shares of Adani's listed companies, representing well over half its total value, in the three weeks since it was accused of being laden with debt and engaging in a "brazen stock manipulation and accounting fraud scheme".
US retail sales surge past forecasts in January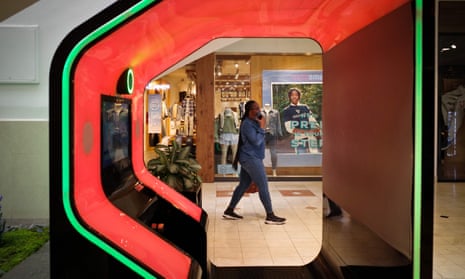 US retail sales have surged past economists' expectations: they grew by 3% in January, much faster than the 1.8% average growth forecast.
Sales in the world's largest economy during the month were an enormous $697bn (£574bn), the US Commerce Department said on Wednesday.
The figures will give economists much to chew over. The US economy is at a tricky stage for investors, who are trying to work out how much further the Federal Reserve will raise interest rates. Weak December retail numbers suggested fewer hikes may be in order, but stronger data might add weight to the hawks who would raise rates quicker and higher to fight inflationary pressures.
Lou Crandall, chief economist at Wrightson ICAP, said:
The bottom line is that the underlying trend in consumption is not as weak as the December numbers indicated, but is also not as strong as the January numbers might suggest.
The Federal Reserve has, like other central banks, insisted that it is willing to do what it needs to in order to extinguish inflation. The movements of the world's most powerful central bank are being watched particularly closely, given how close many major economies are to recession.
Here's Reuters' report on the latest comments last night from Fed officials:
Federal Reserve officials said on Tuesday the US central bank will need to keep gradually raising interest rates to beat inflation and suggested sticky price pressures driven by a hot jobs market may push borrowing costs higher than they once thought.

"With the strength in the labor market, clearly there are risks that inflation stays higher for longer than expected, or that we might need to raise rates higher" than current forecasts hold, New York Fed President John Williams told reporters in New York.
UK stocks trading slightly higher
Let's take a look at how the FTSE 100 is performing this lunchtime. It's edging higher is currently just 0.10% up on the day.
Among the biggest risers are British luxury goods firm Burberry, up almost 3%, followed by gambling firm Entain, the owner of Ladbrokes and Coral, which is 2.9% higher.
Meanwhile, Barclays remains the biggest faller – down 9% – after it announced a 15% fall in annual profits, as it unveiled a £1.2bn bonus pot for its bankers.
It also led other banks lower, including Lloyds Banking Group – down 3.5% – and NatWest Group – down 2.4%.
Turkish stock exchange jumps after reopening following earthquake
Borsa Istanbul rose by almost 10% on Wednesday, as it reopened after five days of closures related to the earthquake and previous steep falls. The earthquakes which struck Turkey and neighbouring Syria on 6 February killed more than 40,000.
Istanbul's stock market climb has been viewed by some as a sign that government measures to support equities are working, however sentiment has remained fragile and the lira hit a record low on Wednesday.
Turkey's lira hit a new record low of 18.9010 to the dollar on Wednesday, before regaining some of its losses. The currency has weakened by about 1% since the start of the year.
Authorities in Turkey made a number of interventions earlier this week to shore up equity markets before their reopening, following sharp stock market falls in the two days following the quakes.
Stuart Cole, head macro economist at Equiti Capital said:
Turkish stocks have benefitted from the intervention in the market we have seen from the government there, all designed to prevent a crash following the closure.
He added: "I would also question how long the authorities can continue this support given the fragile nature of official finances."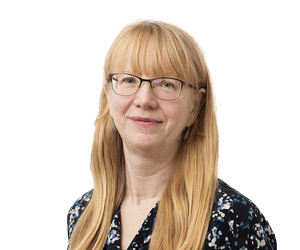 Sarah Butler
Morrisons' credit rating downgraded after report of poor sales and profit
Morrisons' credit rating has been downgraded after the supermarket reported poor sales and profits in the latest blow for the UK's fifth-largest supermarket.
Moody's, the credit rating agency, said the outlook for Morrisons' ability to repay its £7.5bn of debts had shifted to negative from stable and its existing junk rating knocked down one notch, from B1 to B2, indicating higher risk.
Citing an "aggressive financial strategy, high leverage" and private equity ownership as factors in the downgrade, analysts flagged concerns about "operating underperformance", saying Morrisons was suffering from lower sales combined with higher costs for energy, wages and transport.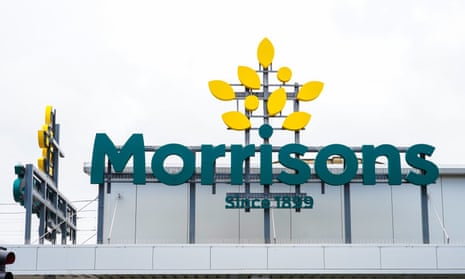 The downgrade was triggered by lower than expected profits for 2022, as revealed in figures published by Morrisons last month, which meant the retailer's debts now stand at 9.1 times underlying profits against the credit rating agency's expectation of 6.5 times.
Moody's said the outlook was negative as Morrisons' debt to profits ratio put it close to a further downgrade. However, the report added that the supermarket's sales had risen ahead of Christmas and its market share had stabilised, according to data from the market research firm Kantar, suggesting profits could improve in 2023.
You can read the rest of the story by our retail correspondent, Sarah Butler, here:
Frankfurt airport closed to arriving flights amid Lufthansa IT systems failure
Frankfurt airport in Germany – one of Europe's busiest – has said this morning it will cancel or divert all incoming flights, following a IT system failure at the airline Lufthansa.
The German carrier Lufthansa was forced to cancel dozens of flights today because of the IT failure.
As a result, Lufthansa planes have been unable to depart from Frankfurt and are parked up there.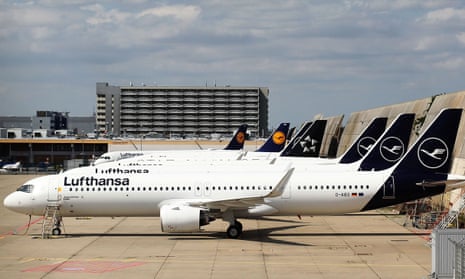 That means no parking positions are available for other aircraft, according to German air traffic control.
Lufthansa has said it expects its flight operations to stabilise in early evening today.
"Likely haven't seen the end of house price falls"
Housing market analysts are sharing their views on the latest house price index from the Office for National Statistics, and while some are more sanguine than others, the general consensus is that house prices are likely to continue to slide in coming months.
"Annual price falls are almost inevitable in the coming months but demand and supply have recovered strongly since Christmas, which means a double-digit price crash this year feels unlikely," said Tom Bill, head of UK residential research at estate agent Knight Frank.
"Mortgage rates are still high compared to where they were a year ago but, crucially, have stabilised and are inching down."
Meanwhile, Frances McDonald, a research analyst at estate agent Savills, believes "we likely haven't seen the end of house price falls", partly because borrowers are still facing a considerable increase in their mortgage costs, even as mortgage rates have stabilised.
"But borrowers still face a considerable increase in their mortgage costs, whether new entrants to the market or those coming off of a fixed rate deal, which means we likely haven't seen the end of house price falls.
"The fall in the cost of fixed-rate mortgage debt is likely a reflection of lenders trying to capture a greater share of a smaller mortgage market, but there is also an increasing expectation that inflation has peaked and that Bank base rate is likely to start coming down in 2024," she said.
"Borrowers still face a considerable increase in their mortgage costs, whether new entrants to the market or those coming off of a fixed rate deal."
House price growth has only slowed modestly, according to Myron Jobson, senior personal finance analyst at interactive investor.
"Growth is still high – remaining in double digits in some regions. But house prices aren't the only key determinant for home buyers and sellers. Personal circumstances might require you to buy a home," he said.
"But if you can't make the numbers work, rather than stretching too much now, it might be more financially prudent to wait until you are a bit more comfortable financially to buy."
UK house price growth cooled in December, according to official figures
House prices in the UK rose by 9.8% year-on-year in December 2022, compared with the same month in 2021, according to figures just out from the Office for National Statistics' house price index.
This was lower than the revised 10.6% growth figure seen in November.
The average price of a home in the UK was £294,000 in December, the ONS found. That's £26,000 higher than 12 months earlier, but slightly below the record high of £296,000 recorded in November. It's the first time in more than a year that official data has showed a slide in house prices.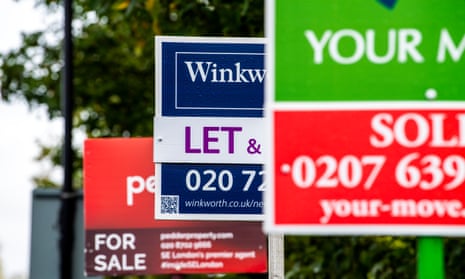 Like several other housing market surveys – including those from lenders Halifax and Nationwide – this seems to show a slowdown in house prices, which had soared since the market was reopened after being frozen during the first few months of the pandemic.
Rising interest rates and higher mortgage borrowing costs, combined with the cost of living crisis and the economic outlook, all appear to have started to cool the market.
The ONS data comes after figures from the Bank of England released a few weeks ago showed that demand for mortgages tumbled to its lowest level since the 2020 Covid lockdown in December, as the number of home loan approvals dropped.
However, mortgage rates have fallen slightly in recent weeks, despite the Bank of England's most recent interest rate rise at the start of the month.
A couple of lenders – HSBC and Virgin Money – have also put sub 4% five-year fixed mortgage rates back on the market in recent days for the first time since the autumn, when mortgage rates shot up in the wake of Liz Truss and Kwasi Kwarteng's disastrous mini budget.
Sizewell nuclear reactor taken off-grid for planned maintenance
Sizewell B in Suffolk – the last nuclear reactor to have been opened in the UK – went offline on Wednesday morning, according to National Grid data, for planned maintenance and refuelling.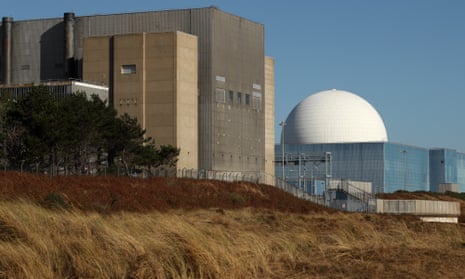 The power plant is expected to be offline for 66 days, and extra workers have arrived at the site to help complete 10,000 routine maintenance tasks. About a third of the fuel set is also due to be replaced during this time.
Sizewell, owned by the French state energy giant EDF, supplies power to about 2.5m homes across East Anglia but energy will be sourced from other British power stations during the outage.
The company said work had begun earlier this week to chop down trees and clear land for the access road for the planned new nuclear reactor Sizewell C.
The outage comes as energy prices remain at the forefront of many consumers' minds given this morning's inflation figures.
The surge in energy prices sparked by the war in Ukraine, and one of the main contributors to stubbornly high inflation, has prompted fresh calls this morning from business groups for the government to invest in the UK's energy system.
Some analysts say that boosting green investment could help insulate the UK from future volatility in global energy markets.
Barclays shares drop 8% after profits fall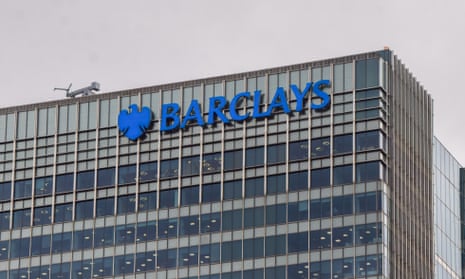 The FTSE 100 has recovered somewhat from its earlier dip, and is almost flat for the day, but there is one big loser: Barclays (albeit not its top-earning employees).
The bank reported a drop in profits – not helped by a massive trading blunder – and also disappointed investors with a new share buyback. Shares are down by 8.5% in the first hour of trading on Monday morning.
The Guardian's banking correspondent, Kalyeena Makortoff, reports:
Barclays staff will share £1.2bn in bonuses despite a 15% drop in the bank's annual profits, having been hit by the costs of a US trading blunder and more money being put aside for a potential jump in defaults by borrowers.

The bank revealed in its annual report on Wednesday that its staff bonus pool would go relatively untouched, with its top performers to share £1.2bn between themselves for their work in 2022. That is down only 3% compared with last year. Including deferred bonuses, the pool was down 8% at £1.8bn.

It follows a near 15% drop in pre-tax profits to £7bn for the whole of 2022. That is compared with £8.2bn a year earlier, and is lower than analyst expectations of £7.2bn.
Joseph Dickerson, an equity analyst at Jefferies, an investment bank, said Barclays' results were "weaker than expected" because of its corporate and investment bank, which deals with businesses.
And a £500m share buyback announced by the bank "is not good enough in our view" given its healthy capital ratio, he said. Dickerson had been expecting as much as £1bn, while other analysts were at an average of £675m.
We will not know the official data on wage growth until next month, but one thing is clear: the UK's average living standards are likely to continue to decline for the next few months.
UK average weekly total pay grew by 5.9% year-on-year in three months ending in December, according to the Office for National Statistics. When adjusted for 10.5% inflation over the same time period, that means that British workers were able to buy nearly 5% less with their wages.
That means that political pressure is likely to remain on the government for months yet – particularly as many workers mount strike action for higher pay. Those include a wave of public-sector strikes.
Paul Nowak, general secretary of the Trades Union Congress (TUC), the UK's leading union body, said:
With inflation still at more than 10%, working people are feeling the squeeze. Real wages fell faster last year than they have in decades – worse even that during the financial crisis.

That's why working people are desperate for a government with a plan to get pay rising. But instead, we have a prime minister determined to hold down pay and refusing negotiate.

Whatever Sunak thinks his plan is, it has failed. The Tory pay squeeze has sucked the life out of our economy and left us on the brink of recession. We need a reset at the budget – a plan to get wages rising across the economy, and funding for public sector pay.
The Confederation of British Industry (CBI), the UK's largest business lobby group, said "the tide is turning" on inflation, but warned of more to come.
Alpesh Paleja, the CBI's lead economist, said:
Another fall in inflation over January suggests that the tide is turning on price pressures. But with inflation and pipeline cost pressures set to remain high this year, households and businesses are likely to feel the pain for a while yet. In particular, the continued strength in more domestic measures of inflation will keep alarm bells ringing at the Bank of England.

Given the central role played by energy prices in driving inflation up over the past year, the government must use the upcoming budget to deliver a homegrown, secure, low-cost and low-carbon energy system. Measures that boost green investment will not only help reduce exposure to volatility in global energy prices, but also deliver a sustainable path to reaching net zero.
https://www.theguardian.com/business/live/2023/feb/15/uk-inflation-energy-prices-cost-of-living-january-ftse-100-business-live UK inflation falls from 10.5% to 10.1% amid ongoing cost of living crisis – business live | Inflation