USA
Video captures the moment an SUV crashes into a Houston cafe during a podcast interview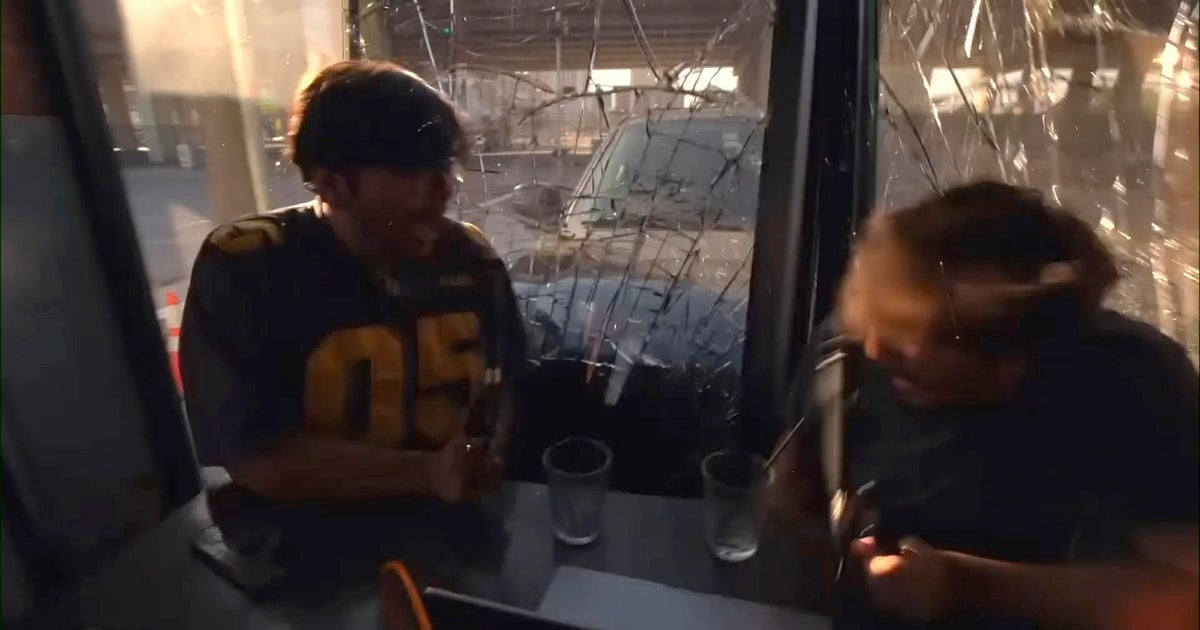 A podcaster captured the startling moment when an SUV crashed into a Houston cafe, sending shattered glass towards him and the guests he was with. video interview.
No one was injured in Saturday's crash, according to Houston police.
Seconds before the Chevrolet Tahoe bursts into the Tout Suite café, podcaster Nathan Reeves said:
The video shows Reeves wiggling and smashing a window against him and his guests after the impact hits with a bang.
"Oh my god. What happened, dude?" Reeves can be heard saying in the video after the crash.
Reeves was filming an interview with 22-year-old Houston photographer Alexsey Reyes. It was his fifth episode of Reeves's YouTube channel. November Romeo.
After the crash, the video shows multiple police cars and a fire truck outside the cafe. Reeves offered police to post a video of the crash on his YouTube.
"At first it was a shock and an adrenaline rush, but after making sure everyone was okay," Reeves, 20, told the Associated Press. I was just amazed."
More than a dozen people are inside after a woman driving a Tahoe with two passengers crashed into her Ford Escape after she ran a red light, according to Houston Police spokesman John Cannon. It was said that business collided.
A podcast episode demonstrating the crash was uploaded to Reeves' YouTube channel and has amassed tens of thousands of views.
A few days later, Reyes, still processing the crash, discovered shards of glass in his hair and arm later in the day.
"The more days go by, the more I realize how badly it ended," he said.
Thank you for visiting CBS News.
Create a free account or log in
for more features.
https://www.cbsnews.com/news/video-suv-slams-houston-cafe-during-podcast-interview-nathan-reeves/ Video captures the moment an SUV crashes into a Houston cafe during a podcast interview